44 and Counting: How Many More NFL Seasons Does Tom Brady Have Left in the Tank?
Published 08/03/2021, 10:37 AM EDT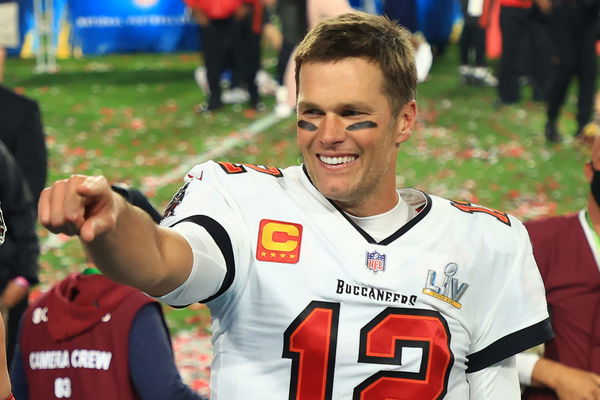 ---
---
Every year on August 3, one man looks Father Time dead in the eye and calls his bluff. Pulling off a Benjamin Button, this man seems to push the concept of ageing to it's limits. If you haven't guessed it yet, we're talking about none other than Tom Brady. 
ADVERTISEMENT
Article continues below this ad
The Tampa Bay Buccaneers quarterback turns 44 today and shows no sign of losing steam. Entering his 22nd season in the league, Brady is now aiming for Super Bowl ring #8. 
ADVERTISEMENT
Article continues below this ad
But don't expect Brady to be celebrating with any of those novelties such as birthday cakes. One would much rather expect to find him making an early run to the gym to clear the rest of the day for time with friends and family. 
But upon turning 44, Tom Brady might as well be asking him, 'Just how much longer can I keep this up?' The answer to that might be a bit more complicated than one can imagine.
Tom Brady continues to evade Father Time but for how long?  
Tom Brady has been dedicated to his craft ever since stepping foot in the league. A quarterback born to compete, Brady's desire to win has never been in doubt.
While it is this display of mental strength that helps him continue to perform at the highest level, his diet and conditioning too play a huge role.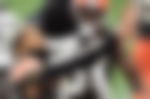 The TB12 lifestyle is something that has helped Brady to maintain peak physical fitness. In fact, it's so effective that it's become a full-blown fitness regime. 
But despite all the work Brady puts in to take care of his body, there will eventually come a time when his knees start to rust, his signature deep throws become more of an anomaly, and Father Time finally gets the better of him.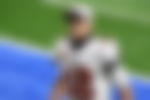 Under his current contract with the Bucs, Brady is set to continue playing till the end of the 2022 NFL season. By that time the quarterback will be 45 years old. 
ADVERTISEMENT
Article continues below this ad
Despite playing 2020 with a torn MCL, these sorts of injuries will eventually take a toll on Brady's body. Most NFL players in the league don't make it past their 30s. Brady on the other hand is pushing his mid-40s. 
How much time the quarterback has left in the league is something no one can definitely put a finger on. After all, this is Tom Brady. The man just guided his side to a Super Bowls aged 43.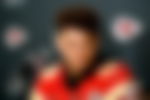 ADVERTISEMENT
Article continues below this ad
But the end is nearer than farther away. The day Tom Brady ultimately hangs up his boots will signal the end of a playing career unlike any other.
But for now, let's raise a toast for perhaps the greatest quarterback to have played the sport. Happy birthday, Tom Brady. Here's to another season of torching NFL defenses and making meme content on TikTok.