49ers Wide Receiver Set To Tryout With Trey Lance After Raking It in With Former San Fran QB Colin Kaepernick
Published 05/13/2022, 4:00 PM EDT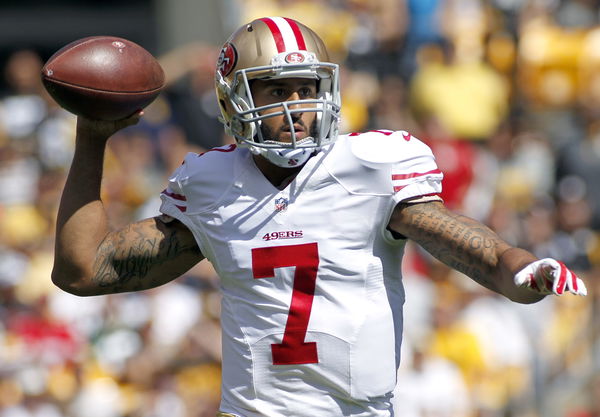 San Francisco 49ers wide receiver Danny Gray was part of an offseason workout in Dallas with Colin Kaepernick, which he described as "surreal". This came before he has trained with his new teammates at the 49ers, including quarterback Trey Lance.
The offseason workout in Dallas included former 49ers QB Colin Kaepernick, Danny Gray, Philadelphia Eagles receiver Jalen Reagor and Jahan Dotson of Washington Commanders, among others. Kaepernick's ability highly impressed Gray, with the latter calling the former 49ers a "legend in his book." He also praised Kaepernick's high-velocity throws, referring to them as "bazookas."
ADVERTISEMENT
Article continues below this ad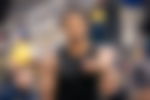 Colin Kaepernick, Danny Gray and slinging 'bazookas'
During the Dallas event, Gray caught Kaepernick's passes and ran routes with him. He mentioned the former 49er as a "great dude", although they "didn't really have a chance to chop it up". The wide receiver replied that powerful hands and unwavering focus were key to accurately catching fastballs.
ADVERTISEMENT
Article continues below this ad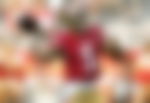 Can Gray turn the 49ers' offense into a more dangerous unit?
Gray's entry in the 49ers' might be a drastic improvement in their offensive ability this season. Lance has an extremely powerful throwing arm, having previously thrown difficult-to-catch fastballs to receivers. Gray would definitely bring about an increase in the overall speed of the 49ers' offense. Gray has the speed to receive any overthrows from Lance with a 40yard dash of 4.33. The 49ers' receivers struggled with receiving throws from Lance during practice sessions previously.
ADVERTISEMENT
Article continues below this ad
Gray's speed might be the one thing that the 49ers were looking for to boost their offense. It remains to be seen how the receiver uses his pace during the match.