4x Pro Bowler Shocked by Antonio Brown Publicly Insulting Tom Brady: "He Put Him in a Situation Where AB Was Able to Get a Ring"
Published 11/30/2022, 6:30 PM EST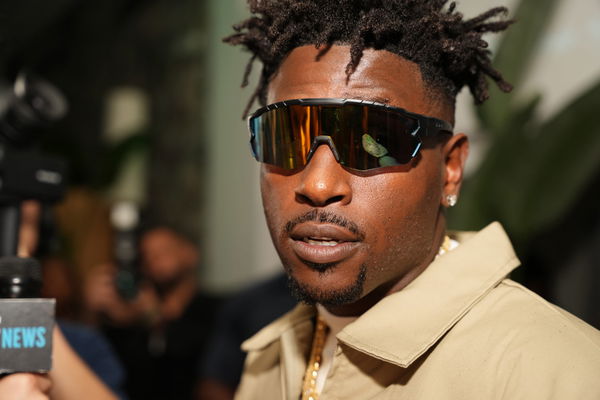 Antonio Brown has not had much good press this year. The wide receiver has been at the center of many controversies. His former Pittsburgh Steelers quarterback was recently featured on Shannon Sharpe's podcast. Michael Vick made an appearance on 'Club Shay Shay'. During the interview, Vick was also asked about a former teammate who is regularly making the news for the controversies he's involved in.
ADVERTISEMENT
Article continues below this ad
It's not hard to guess, they were talking about Antonio Brown. The former wide receiver is notoriously known for getting into hot water every so often. He has been known to wreak havoc on and off the football field. Surprisingly, Vick's first impressions of the wide receiver are far from the chaotic version we see today. Sharpe asked Vick if he saw any signs in Antonio Brown that indicated that he needed to be monitored.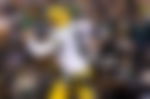 Vick, who spent his final season in Pittsburgh, had nothing but positive things to say about his time with AB. He said that Brown believed in himself. Vick said, "He was smart, understood the system. He would just get a little agitated if he didn't get the ball." Vick proceeded to explain that apart from getting a little aggravated when he was not given the ball, he was a great teammate.
Antonio Brown was not like how he is today
Vick essentially handed out a sparkling report card with regard to Brown's behavior and temperament. The words Vick used to describe AB don't fully align with the antics the NFL world has seen of late. Shannon Sharpe did not hold back from taking shots at Antonio Brown during his conversation with Vick. Sharpe
expressed
his disappointment about AB's behavior. He said,
"Look you could be a jerk to a lot of people- I don't think you should be a jerk- but someone that reached out, gave you an olive branch picked you up propped you up, you do them [sick] like this?."
Vick agreed with the Hall of Famer and said that he too found this disturbing.
ADVERTISEMENT
Article continues below this ad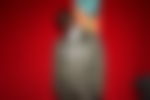 The former quarterback and Pro Bowler stated that he was a believer in loyalty and friendship. He also thought that Brady and
Brown
were creating a bond. He added,
"…you know he put him in a situation where AB was able to get a ring and shine and he turned his back on him.
"  The NFL world has much to say about AB's slippery slide of a career. Let us know your thoughts in the comments.
ADVERTISEMENT
Article continues below this ad