5 Billionaires That Have The Spending Prowess To Buy The Dallas Cowboys For $10 Billion from Jerry Jones
Published 05/20/2022, 8:30 AM EDT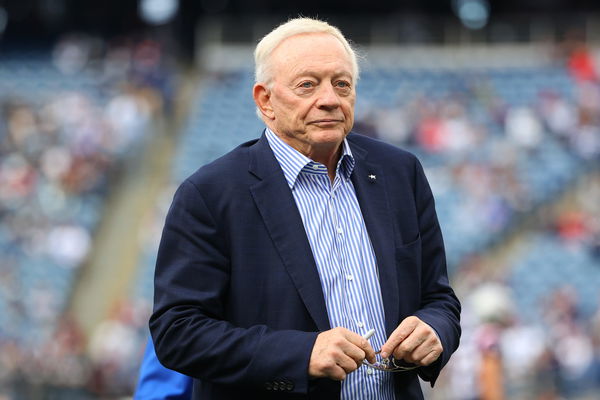 Dallas Cowboys owner and general manager Jerry Jones has been an integral part of the franchise for nearly 33 years. It has been one of the crowning jewels among his prized possessions while turning out to be the greatest business decision of his career. But fans wonder how much the Cowboys might sell for if Jones considers selling, and who will be the frontrunners.
Having bought the team for $150 million in 1989, Jones has overseen an appreciation in their value. Cowboys have become the most valuable sports franchise in the world. Despite lacking Super Bowl success in recent years, the Cowboys still have the allure that might attract billionaires to empty their pockets.
ADVERTISEMENT
Article continues below this ad
While discussing the value of the Cowboys on Football Morning In America with Peter King, Jones states, "Ten up…But let me make this very clear. "I'll say it definitively. I will never do it. I will never sell the Cowboys. Ever."
While Jones has ruled out any potential sale of the franchise, any potential buyer will be among the top billionaire club. An investment in an NFL franchise like the Cowboys is always going to pay off immediately. As for being the holder of the moniker of the 'America's Team,' NFL fans and analysts have always been invested in the developments in Dallas, TX.
Who could put Jerry Jones an offer he can't refuse?
There remain only a handful of billionaires in the world who can potentially move Jones. Among the least interested candidates will be the founder and Chairman of Adani Groups Gautam Adani, and Microsoft co-founder Bill Gates. While Adani is engaged in multiple businesses, including ports, edible oil, and airports, Gates has been more interested in the sport of Tennis.
ADVERTISEMENT
Article continues below this ad
Some other potentially interesting billionaires who might be frontrunners include Amazon founder Jeff Bezos, LVMH CEO Bernard Arnault, and Tesla and SpaceX founder Elon Musk. While Bezos and Musk have been in fan conversations in recent seasons for NFL ownership, Arnault seems not interested.
While Bezos was reportedly interested at the beginning in becoming the owner of the Denver Broncos, he backed out.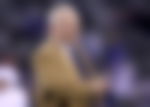 The Cowboys fans will only continue to dream of scenarios where Musk will be their owner. Currently, Jones remains in control of the fate of the Cowboys. The lack of success in recent seasons will have Jones under pressure from the fans. But it appears Musk and Bezos will remain a far cry for the Cowboys Nation for the foreseeable future.
ADVERTISEMENT
Article continues below this ad
Watch This Story: From NFL Star Aaron Rodgers to a NASCAR Driver: List of Danica Patricks Ex-Boyfriends
Edited By: Deepika Bhaduri