7x Super Bowl Champion Tom Brady Reveals Emotions Behind Not Playing in a Super Bowl: "I Haven't Felt That Ramp Up Everyone was Feeling Up To the Weekend"
Published 02/17/2022, 1:35 AM EST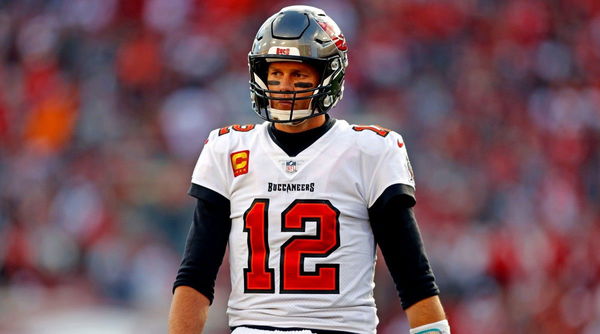 NFL's Super Bowl and QB Tom Brady are both synonymous with each other because of the latter's successful NFL career. The 7-time Super Bowl champion announced his retirement following his 2021 NFL playoffs exit. But Brady admits he felt weird when looking from the outside in and not being there. A legendary career that spanned over 22 years, Brady made it to the headline event 10 times while 7 Super Bowl rings.
While success has been a part of his legacy, Brady admits it hasn't been easy not being at the big stage. He discusses it was unusual for him as he didn't feel the build-up to the Rams playing the Bengals. He believes his traveling schedule has made it impossible to soak it all in. Brady also recalls the glitz, and the glamour associated with the commercials. He expresses delight at how the event brings so many fans together.
ADVERTISEMENT
Article continues below this ad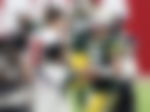 During his recent appearance on the What's Good podcast, he states, "Super Bowl Sunday is pretty interesting, you know. I was out of the country for a little bit. You know, so I haven't felt that ramp up everyone was feeling up to the weekend. You know, but it's just taking in when I was a kid. Throughout my career, there is such a buildup to the game, it's exciting."
Tom Brady understands the grandiosity of the Super Bowl
ADVERTISEMENT
Article continues below this ad
Brady, being an NFL QB, has a better understanding of any athlete what the headline event of the league means for fans. He describes it as an event that halts every fan's attention for the next 4 hours as they become involved with what's happening on the field.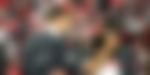 Brady has hit the nail on the head, with rising viewership numbers being the evidence to back that claim. A fan can sense the allure of the Super Bowl through Brady's eyes. It shows, even after retirement, how big the Super Bowl means to an athlete's career. There appears to be some unfinished business between Brady and the Super Bowl, with the former refusing to answer questions of a comeback.
ADVERTISEMENT
Article continues below this ad
The time seems to have passed for Brady to go to the Super Bowl as an NFL QB for the time being. Despite being away from the game, the game doesn't seem to be away from his mind.
Watch This Story: Wife of Rams WR Van Jefferson Goes Into Labor Midway Through Super Bowl Win