A Complete Breakdown of Jamal Adams' Trade Move to the Seattle Seahawks
It's been a topsy-turvy couple of months for former LSU man Jamal Adams. The in-demand New York Jets safety put in a trade request last month. After a roller-coaster journey in July, Adams is now on his way to the Seattle Seahawks on Saturday in a blockbuster deal.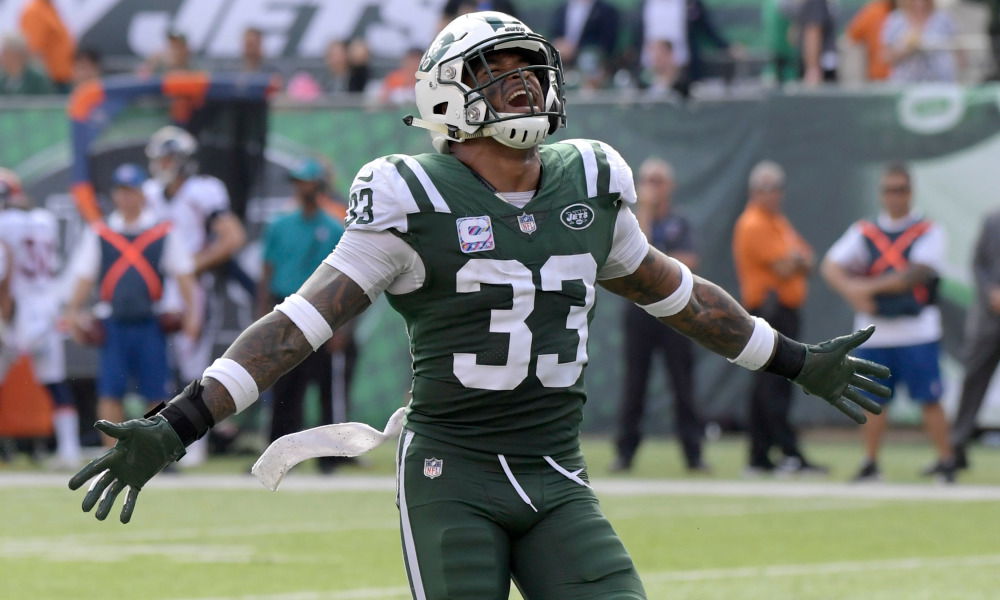 It will be interesting to see how the Seahawks fare with Adams in their ranks this year. Meanwhile, NY Jets Head Coach Adam Gase and GM Joe Douglas will be relieved to see the outspoken Adams depart. Especially after the player's public rant against the management earlier this week.
Let's take a look at the finer details of the Jamal Adams trade deal between the Jets and the Seahawks.
ALSO READ – "He is just getting started" – 49ers Coach Kyle Shanahan Heaps Praise on Star Quarterback
NY Jets safety finally gets what he wants, moves to the Seattle Seahawks
A preview of Sundays to come.@Prez | #GoHawks pic.twitter.com/Dp0DyXAsU6

— Seattle Seahawks (@Seahawks) July 26, 2020
Jamal Adams and a fourth-round pick in 2022 will head to the Seahawks. In exchange, the Jets will get safety Bradley McDougald, first-round picks in 2021 and 2022, and a third-round pick in 2021. Currently, it feels like the NY Jets have got the better side of the trade in the long-term. However, GM Joe Douglas will be well aware of the fact that he has probably let a future Hall of Famer leave his organization this weekend.
The Seahawks seem to be willing to take a gamble on Adams who has been impressive in the NFL over the last two seasons. The former LSU man will fly to Seattle on Monday to undergo his physical with the Seahawks as per ESPN's Adam Schefter.
Jamal Adams wants to become highest-paid NFL safety
Jamal Adams is scheduled to fly to Seattle on Monday to undergo his physical with the Seahawks on the same day, per source. Adams' goal of becoming the NFL's highest-paid safety has not changed.

— Adam Schefter (@AdamSchefter) July 26, 2020
One of the major debating points in the whole Jamal Adams trade saga was the player's wage demands. The two-time Pro Bowler wanted a long-term deal with the Jets. In addition to that, he was asking to be made the highest-paid safety in NFL history due to his recent exploits. After securing a move to Seattle, Jamal is unlikely to back down from his stance on wage expectations.
The hype is real.

Seattle got a game-breaker in @Prez. pic.twitter.com/C8OpxmrPSS

— B/R Gridiron (@brgridiron) July 26, 2020
Once the trade was confirmed, NY Jets running back Le'Veon Bell took to Twitter with a not-so-subtle dig at Adams. Adams too responded with a comeback. It is clear that the 24-year old arrives in Seattle with a 'bad-boy' reputation. Seahawks Head Coach Pete Carroll will probably want to make note of Adams' attitude for future reference.
ALSO READ – Former NFL star chooses Tom Brady over Aaron Rodgers and Drew Brees as a favorite for Super Bowl
SOURCE: ESPN