"A for Aaron, B for Brady, C for Cowboys!": FOX EVP claims League Schedule is based on the Ultimate NFL Trifecta
Published 05/16/2022, 5:30 AM EDT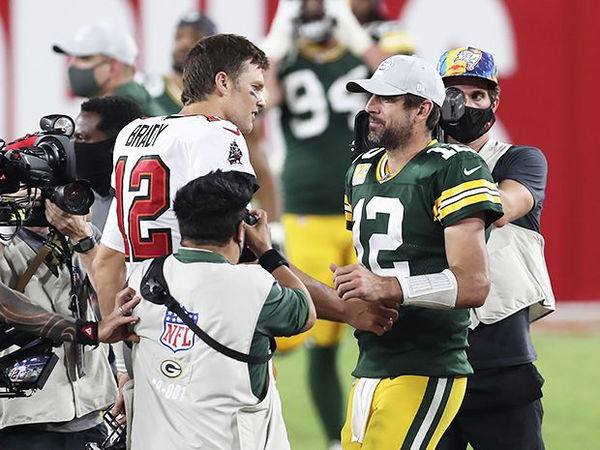 The schedule for the NFL is undoubtedly the most awaited chart. Fans plan their holidays based on the game days. The league has to take care of the important matches to get the best amount of viewers in the stadium. Although, this year's schedule was grueling to set up. That's what the FOX EVP had to say.
The NFL turned the 2022 schedule reveal into a major hype program this year. This is also the time when the club's creative departments tend to have some fun by creating hilarious hype videos for the franchises. The videos also aid in revealing the team's fixtures for the regular season.
ADVERTISEMENT
Article continues below this ad
Following the launch of the 2022-23 NFL routine, Mike Mulvihill, FOX Sports EVP, Head of Strategy and Analytics, spoke to Joy Taylor on "The Herd" and pulled away from the layers of how this all functions. He noted that this year's gathering felt slightly unique because of the unpredictability of Aaron Rodgers and Tom Brady's fates. Fortunately, all the players returned to their clusters this year.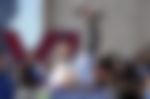 He mentions, "In terms of the storylines we focus on, we keep it really simple. You can think of it as A, B, C. A for Aaron, as for Rodgers, B for Brady, and C for Cowboys… We want Aaron, Brady, and Cowboys to go to the whole country as often as we can."
The FOX EVP further involves a multitude of hurdles they go through as well. Among them are venue availability, adjusting the preferences of network partners, and identifying relevant gameplay.
Top NFL matches you shouldn't overlook
ADVERTISEMENT
Article continues below this ad
An iconic offseason of motion for many of the NFL's leading competitors might make an exciting run of fixtures in the 2022 season opener. The Cowboys head to Green Bay to make some playback. Mike McCarthy arrives at his old haunts, Lambeau Field, to face his previous club. The game will air on FOX on Sunday, November 13th.
ADVERTISEMENT
Article continues below this ad
On Sunday, Nov. 6 on CBS, the Rams, and Buccaneers encounter in Tampa Bay in a rematch of what we believe can be Tom Brady's season finale. In Week-18, The Rams face the Seahawks, in what looks like a payback game for LB Bobby Wagner. Moreover, on Monday, Sept. 12, the Broncos, led by Russell Wilson, will head to his old stomping grounds, Seattle.