A Humble Tom Brady Reacts to LA Rams' Super Bowl Victory: "They Beat Us and I Know How Challenging They Are to Beat"
Published 02/16/2022, 7:04 PM EST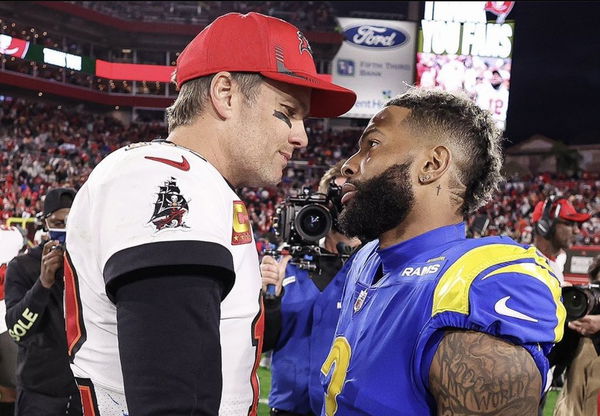 The recently retired NFL QB Tom Brady was seen putting high praise on the Los Angeles Rams franchise. A team whom Brady has deep connections within, he was really glad for all associated with them. He enjoyed what he saw from QB Matthew Stafford and his Rams team on their way to winning Super Bowl LVI. It was a weird experience for him, as it was the first time he watched the event as a retired player.
Brady was humble and respectful towards the Rams' team and their achievement while praising their performances. He states, "It's just nice to be here on a Monday after the Super Bowl, and what a great game it was. I haven't watched one of those in a long time. A terrific game and I got lots of friends on the Rams. They beat us, and I know how challenging they are to beat."
ADVERTISEMENT
Article continues below this ad
Brady believes that the opponents of the Cincinnati Bengals had an enormous opportunity to win the game. But he credits the Rams for staying confident and focused to get the well deserved win. He praises WR Cooper Kupp and Matthew Stafford as they combined to give them crucial yards. It set things up in the final two minutes of the game.
Tom Brady enjoys the success of his friends within the Rams' roster
ADVERTISEMENT
Article continues below this ad
The 7-time Super Bowl champion knows how tough it is to get the job done and hence was quick to congratulate the winners. He understands that the Rams winning 23-20 as the clock expired was possible after Cincinnati made some grave mistakes towards the end. They blew their 4 point lead and were unable to go back up the field and get an FG kick chance.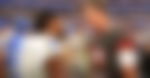 It is rare when someone of Brady's caliber to praise others on their achievements. While the experience will have been different since he recently retired, Rams will be glad to know he enjoyed it. He also stated how he had great friends among players and coaches in the organization. He was rooting for their success.
ADVERTISEMENT
Article continues below this ad
Nobody embodies the success which came from hard work more than the 7-time Super Bowl champion. He had to work all his life, and harder than any player, to show how good he was. He resonates with the players who felt like Brady and wanted to get the job done. The Rams and their hungry players won the game because they wanted it more on the night.
Watch This Story: Odell Beckham Jr. Wears Cleats Worth $200,000 at Super Bowl LVI – and We Have All the Details