A Look at How Tom Brady Transformed the Buccaneers Franchise in the Span of a Season
Published 03/22/2021, 2:07 PM EDT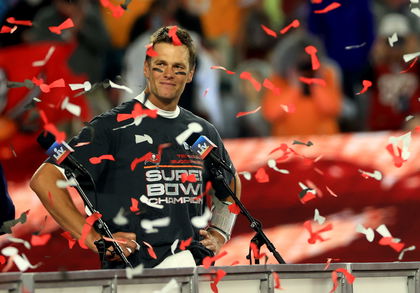 ---
---
Tom Brady is a modern-day icon in the NFL. Winning his 7th Super Bowl ring with the Tampa Bay Buccaneers, Brady became the first-ever player to achieve that feat.
ADVERTISEMENT
Article continues below this ad
But winning the Super Bowl with the Buccaneers wasn't as easy a task as many believed it to be. While it is true that the franchise was stacked with talent, it historically has been a side that has struggled in the Playoffs.
Barring their Super Bowl win back in 2003, the Buccaneers have had little success in the postseason. In fact, going by their playoff winning percentage, they were the 27th in the league before the 2020 campaign.
ADVERTISEMENT
Article continues below this ad
However, quarterback Tom Brady turned the team's fortunes around in a matter of months.
Winning is a habit for Tom Brady
Prior to signing Tom Brady as a free agent in 2020, the Tampa Bay Buccaneers had played in 15 playoff games. Getting the better of their opponents on 6 occasions, the franchise had a winning percentage of 40%.
This put them ahead of only the Cleveland Browns (36%), Detroit Lions (35%), and Cincinnati Bengals (26%). But all that changed with Brady in the mix.
With their 2o2o Super Bowl run, the franchise has now played in 19 playoff games and won 10 of them. That leaves them with a win percentage of 52.6% which comfortably puts them in 11th place.
And now with Tom Brady signing a contract extension to make a run for Super Bowl win #8, the Tampa Bay Buccaneers could very well climb up the ranks in the coming season.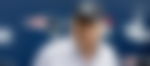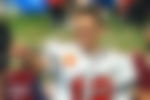 If the Buccaneers manage to defend their crown by taking the same route of 2020, they'll have 14 wins out of 23 games. That would see their playoff win percentage skyrocket to 60.8%.
ADVERTISEMENT
Article continues below this ad
This would also make them the franchise with the 3rd-best playoff win percentage in the league. Only behind the likes of serial winners, the New England Patriots (63.8%) and the San Francisco 49ers (61.5%).
It's this winning habit that separates Tom Brady from the rest. His infectious desire to triumph can lift any franchise. And with him leading the huddle, one can never count his team out.
ADVERTISEMENT
Article continues below this ad