A Look Back Into The NFL's Biggest 'Steal' Tom Brady in the 2000 NFL Draft
Published 08/13/2020, 5:13 PM EDT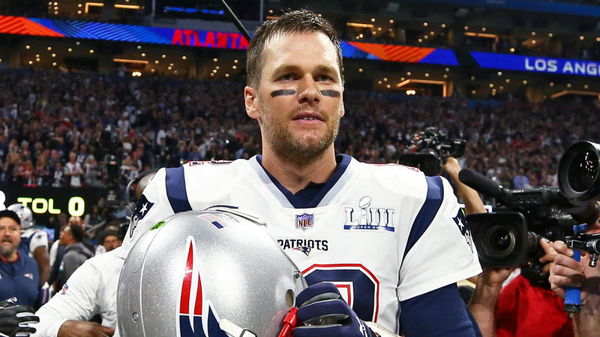 ---
---
Hall of Fame quarterback Tom Brady is one of the most recognizable figures across sports as a whole. His accolades on the field have stood the test of time as he completed 20 seasons with the New England Patriots. The 43-year-old is now set to move onto a new phase as he signed with the Tampa Bay Buccaneers.
ADVERTISEMENT
Article continues below this ad
Brady has a lot riding on his shoulders as he looks to further bolster his legacy in the NFL. As the 2020 NFL season begins to heat up, let's take a look back at how the consensus GOAT got his start. His entry into the league is looked back fondly by football enthusiasts given its ironic positioning in terms of metrics.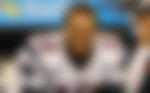 ADVERTISEMENT
Article continues below this ad
Tom Brady: The biggest 'steal'
Brady began his collegiate career as a relatively unknown commodity as wasn't immediately a high-touted prospect. He represented the University of Michigan for a 4-year span from 1995-1999. His first two years were uneventful and he played as the backup quarterback to future NFL staple Brian Griese. Moreover, he got his regular starting QB gig in every game during the 1998 and 1999 season after a good showing.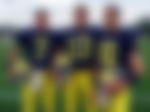 ADVERTISEMENT
Article continues below this ad
His years as a starter for the Michigan Wolverines go down as highly significant as he began shaping his MVP caliber game. The patented in-step plays to a far-out WR that he popularised in the league began in this period. By the end of his tenure as a starter for Michigan, he walked away with a 20-5 overall record.
Not to mention, he put up 4773 passing yards in his 4 years in the Michigan Wolverines uniform. This is especially significant when considering he put up 4644 yards in his years as a starter alone. He ranked 3 in Michigan history, thus seemingly setting himself up for the NFL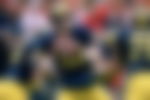 ADVERTISEMENT
Article continues below this ad
Despite his ostensibly strong performances on the collegiate level, Tom Brady was not an immediate go during the draft. He was surprisingly drafted 199 overall by the Patriots in round 6 of the 2000 NFL draft. This significantly late addition to the roster brought him to be considered as 'The biggest steal in the NFL'.
His success with the Patriots coupled with his record 6 championship rings was not immediately seen by scouts. Tom Brady has reached meteoric heights in the league with a display of dominance that has lasted for the better part of two decades.