A Look into How Kansas City Chiefs Moved Up to Draft Patrick Mahomes
Published 12/20/2020, 12:46 PM EST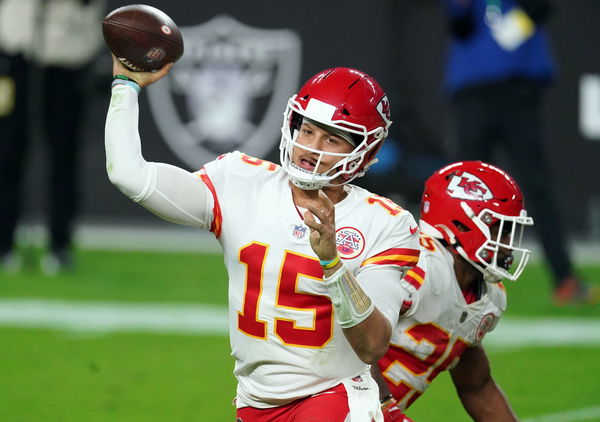 ---
---
Patrick Mahomes is one of the best players the NFL has seen in recent years. The Kansas City Chiefs' quarterback is having an excellent season and is a contender to win his second career MVP, in just his 4th NFL season.
ADVERTISEMENT
Article continues below this ad
Mahomes has completely transformed the Kansas City Chiefs and made them world-beaters. It is a stark contrast to who he was expected to be when he entered the league in 2017.
Mahomes went to the Kansas City Chiefs in 2017, as the 10th overall pick in the NFL Draft. Mahomes was a highly rated prospect when he declared for the draft. He really turned heads during his college days at Texas Tech.
ADVERTISEMENT
Article continues below this ad
And in an effort to acquire him, the Chiefs' front office traded their 27th and 91st overall pick (third round) and a 2018 1st round pick to the Buffalo Bills in order to get the 10th overall pick.
The Cheifs did not hesitate during the draft to pick Mahomes. They used very little of the time afforded to them during the draft night and instantly selected Mahomes as soon as they were on the clock.
As soon as Mahomes' name was announced as the 10th pick, everyone in the Kansas City Chiefs' camp started celebrating. It is almost as though they knew the caliber of player they just got.
Patrick Mahomes- Face of the NFL
But surely even they couldn't have known how good Mahomes would turn out to be for them. After a decent first season with the Chiefs, Mahomes completely took over the NFL in his second season.
In the 2018 season, Mahomes was voted MVP and Offensive Player of the Year and was named to the All-Pro first team.
ADVERTISEMENT
Article continues below this ad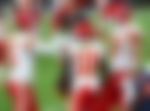 While his third season was not nearly as impressive, Mahomes became the league's best player during the Chiefs' playoff run.
Mahomes helped the Chiefs reach the Super Bowl in 2020. In the Super Bowl against the San Francisco 49ers, he helped the Chiefs win the game. For his performance, Mahomes was named the Finals MVP.
ADVERTISEMENT
Article continues below this ad
Mahomes is currently having another excellent season and is a solid contender to win the MVP this year. And his Chiefs look like the best team in NFL and solid contenders to win the Super Bowl yet again.