"A Personal Goal of Mine"- Arizona Cardinals' Pass Rusher Aims to Break NFL Record
Published 08/08/2020, 9:21 AM EDT
---
---
Chandler Jones joined the Arizona Cardinals in 2016. Originally, the linebacker was drafted by the New England Patriots back in 2012. Jones won the Super Bowl with the Patriots before he decided to move to NFL opponents Arizona Cardinals. The former Syracuse-college product signed a five-year, $82.5 million contract extension with the Cardinals back in 2017.
ADVERTISEMENT
Article continues below this ad
He made the Pro Bowl team on three occasions in the past. But he intends to step up his performance heading into the 2020 season. The New York-born athlete cites Kyler Murray as one of the stars who can help Cardinals make the playoffs in 2020. Here is what Jones said about the upcoming season and his chances of breaking Michael Strahan's impressive NFL sack record.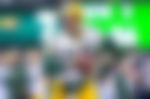 ADVERTISEMENT
Article continues below this ad
Arizona Cardinals linebacker Chandler Jones eyeing NFL sack record
"I feel like I'm getting closer and closer. I don't feel older and I had a pretty decent year last year, and I feel even better with this time off, my body got some time to rest. Why not? Why can't I break the record?
"Where I am right now in my career, I definitely feel I have mastered the art of pass rush. Half of the battle is just having confidence, knowing no one can block you. You can say it out loud or say it to yourself. Each and every week, I feel no one in the NFL can block me," Jones said while speaking to the team's official website.
ADVERTISEMENT
Article continues below this ad
The Cardinals ended their 2019 season with a 5-10 record. They drafted impressive former Texans wider receiver – DeAndre Hopkins – in the offseason. He is considered to be one of the top players in his position at the moment. Hopkins will serve as an important asset to Murray this year. Jones will hope that his star quarterback can help the Cardinals make the playoffs against all odds in 2020.
ADVERTISEMENT
Article continues below this ad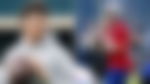 SOURCE: Arizona Cardinals