'A Privilege'- Saints' Jameis Winston Sends Heartfelt Message to Drew Brees for his Retirement
Published 03/23/2021, 3:01 PM EDT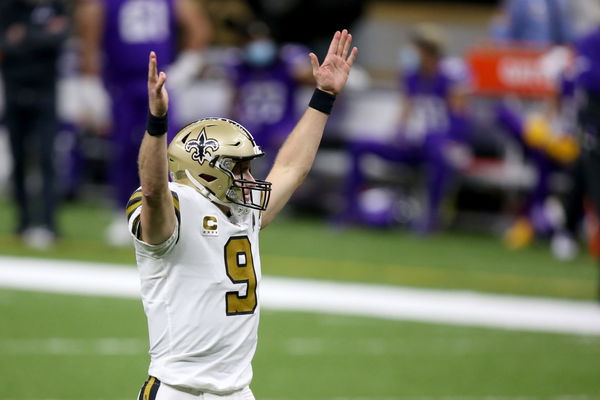 ---
---
Drew Brees announcing his retirement continues to make waves in the NFL. Several stars took the time to thank Brees for his work, and for inspiring them.
ADVERTISEMENT
Article continues below this ad
A long-time veteran, Brees led the New Orleans Saints to a Super Bowl title in 2009 and established himself as one of the greatest quarterbacks of all time. His teammate Jameis Winston is the latest to send his regards.
New Orleans Saints quarterback Jameis Winston took the time to send his best wishes to Drew Brees. Winston talked about how Brees was such an inspiration to him from an early age.
ADVERTISEMENT
Article continues below this ad
He watched as Brees led the city of New Orleans to the Super Bowl in 2009 and felt inspired. He thanked Brees for everything he had done for him in his career, calling him a big part of why he became a football player.
"I know a lot has been going on with Drew Brees retiring. Someone whom I admired my entire life, growing up right down the street in Birmingham, Alabama…
"For this team to persevere and win that Super Bowl and watching Sean and Drew hold that Lombardi trophy, just being inspired by that my entire football career. So thank you, Drew."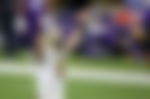 Jameis Winston thanks Drew Brees for his help
Winston added that Brees has not only been a major inspiration to him but also a great teammate. For Winston, Brees was a great mentor during their time together in New Orleans.
And the lessons that Brees taught him during their time together will stay with him forever. He called it an absolute privilege to be able to play with Drew Brees.
ADVERTISEMENT
Article continues below this ad
"This is a surreal moment for me to even think that you're not playing football anymore. I love you, and it was a privilege to get to learn from you last year, and really to get to see what I've admired from afar.
"And it was real. You've shown me how to be an NFL quarterback man, and it was a privilege."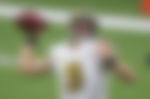 What is Drew Brees' defining moment in the NFL? For many, they look back fondly on his incredible win in the Super Bowl to bring the Saints a title. For several years, Brees was a staple of New Orleans sports and came to be known as one of the city's true icons.
ADVERTISEMENT
Article continues below this ad