"Aaron Donald Is Three and One": NFL Hall of Famer Rips Into Tom Brady After the Latter Made Statements About the Rams DT
Published 06/17/2022, 3:53 PM EDT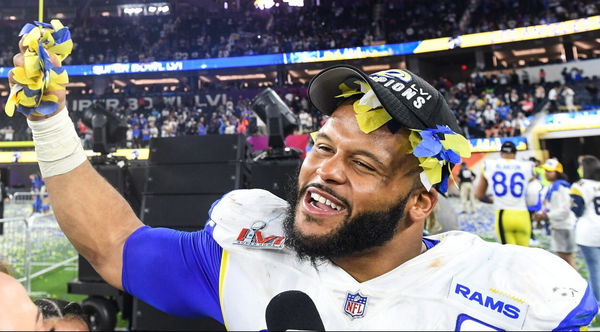 Tom Brady recently commented about Aaron Donald, where he claimed he saw the Rams DT's workout on Instagram and thought he should have stayed retired. Donald is arguably the best defensive player in the league, and indeed, the 'GOAT' has immense respect for him.
After listening to Brady's comments about Donald, Shannon Sharpe and Skip Bayless sat down and had a segment on it during Undisputed. Shannon, an NFL Hall of Famer, claimed that Donald has dominated Brady over the years. He also talked about how the Rams have got the better of Brady multiple times.
ADVERTISEMENT
Article continues below this ad
Shannon Sharpe asked Skip, "What's Aaron Donald's record in those four(home) games against Tom Brady?" Skip answered, "Three and one right now."
Sharpe continued further and said, "If Tom Brady has a three and one record against anybody you over here with pom-poms and you're doing and you're doing the splits? Now Aaron Donald has a three and one record against Tom Brady, kept him from getting to the Super Bowl, beat him on a Monday night, and each game is progressed…"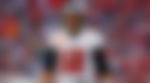 The NFL Hall of Famer added, "Goff outplayed him in that Monday night game, Matthew Stafford play outplayed him on that Sunday afternoon game, Matthew Stafford outplayed him in that game, now all I know is Aaron Donald is three and one, and three times his quarterback has outplayed Tom Brady…"
Shannon Sharpe certainly has more faith in Aaron Donald and the Los Angeles Rams over Tom Brady. It will be interesting to see how they fair out in the upcoming season.
Can the Rams and Aaron Donald repeat as SB champs?
The Los Angeles Rams, despite losing some of their key players, will still be among the favorites to win the Super Bowl in 2023. They have offered contract extensions to Aaron Donald and Cooper Kupp, both of whom were a huge part of their success last season.
ADVERTISEMENT
Article continues below this ad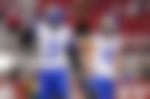 Moreover, they are likely to bring back Odell Beckham Jr. as well. That will put them in a sound position to come out of the NFC once again. It is very likely that they will come up against Tom Brady and the Tampa Bay Buccaneers again in the playoffs. The clash between arguably the best two teams in the NFC will be the one to watch for.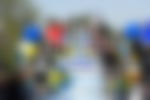 Matthew Stafford will look to replicate his last season's form in this upcoming season as well. He and Aaron Donald are the leaders of this Rams team, and they are definitely hungry to win another Super Bowl, and write their name in the history of the NFL.
ADVERTISEMENT
Article continues below this ad
Watch This Story: Rob Gronkowski, Tom Brady, And Odell Beckham Jr's Involvement In Crypto Becomes Butt Of Jokes From The Onion