Aaron Jones Joins Unanimous MVP, Lamar Jackson, as Ambassador of This Eyewear Giant Ahead of 2022 NFL Season
Published 05/16/2022, 4:00 PM EDT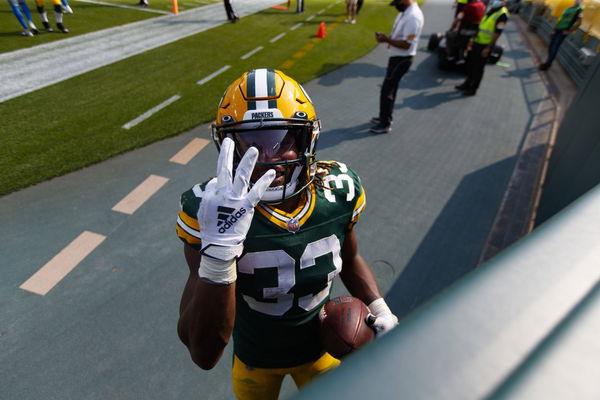 The NFL stars often flex in some dapper sunglasses on the field. And Oakley happens to be their number one choice for many of the players. To fuel their brand value, even more, Packers Running Back Aaron Jones is joining hands with the eyewear giant.
Other players like Patrick Mahomes II, Lamar Jackson, Derwin James Jr, JuJu Smith-Schuster, and Trevon Diggs are some of the prominent partners of Oakley in the past. Aaron Jones is set to feature in the latest ad campaign of the company.
ADVERTISEMENT
Article continues below this ad
He will help Oakley in marketing their brand new Re: SubZero line of sunglasses. "The future's so bright, I gotta wear shades," Aaron Jones said to the media outlet. The Running back showcased the style and freshness of the sunglasses by wearing one in a recent post by Sports business journal.
"Packers star Aaron Jones will be part of Oakley's new ad campaign for the new Re: SubZero line of sunglasses", the outlet reported. Ever since the star ascended to NFL stardom, he has been an ambassador of Oakley. As the season inches closer, one can see Jones wearing the latest pair of glasses.
Aaron Jones joins the elite QBs
Back in 2020, the Baltimore Ravens quarterback Lamar Jackson signed an accord with Oakley. The eyewear company also happens to be an official supplier to the NFL. "Hopefully, if I'm able to wear that visor," Jackson said. "I hope I can. I don't know. It's just a practice thing right now." he added to his speech after signing the deal.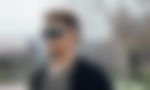 According to a news agency, Jackson has worn Oakley gear since he was four years old. So the quarterback happens to be a perfect fit for sponsorship and brand endorsement campaigns.
Not just on the field, he also supports the brand off the field by wearing some exotic collections, including Sutro, Deadbolt, Sylas, and other styles. Similarly, the former Super Bowl Champion Patrick Mahomes partnered with Oakley in 2021. Last year, he unveiled the second edition of the signature series innovatively.
ADVERTISEMENT
Article continues below this ad
Oakley created a spacecraft to deliver Mahomes and his family the first pair of the Patrick Mahomes II Signature Series Contrail ever built.
ADVERTISEMENT
Article continues below this ad
"It's important to me that the eyewear in my Signature Series Collection represents my style off the field," Mahomes said in the release. Indeed, the quarterback never fails to impress fans with his unique style and looks.
Watch This Story – Tom Brady Spills His Secret to Stay Healthy; Shares 6 Simple Steps