Aaron Jones Reveals the Role Aaron Rodgers Played to Help Jordan Love in His Rookie Campaign
Published 05/15/2021, 5:26 AM EDT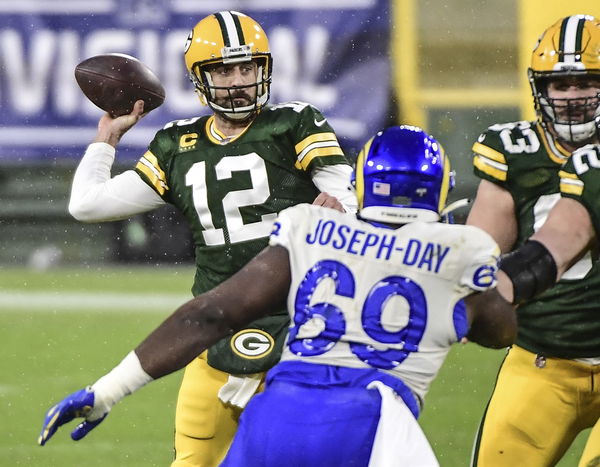 ---
---
Aaron Rodgers has not made any public comments about his situation with the Green Bay Packers. Two weeks ago, reports emerged stating that Rodgers wanted to leave the Green Bay Packers.
ADVERTISEMENT
Article continues below this ad
Rodgers is apparently upset and frustrated with the franchise because they haven't given him the right tools to succeed. Furthermore, the decision to draft rookie quarterback Jordan Love last season seemingly subbed the star the wrong way.
However, Aaron Rodgers has not held that against Jordan Love. At least not according to Green Bay Packers running back Aaron Jones. He noted that Rodgers was very helpful towards Jordan Love during practice sessions.
ADVERTISEMENT
Article continues below this ad
Whether it be adjusting his passing or his range, Rodgers always kept a keen eye on Jordan Love and showed him the ropes. Which is something that Jones believes Rodgers doesn't get credit for.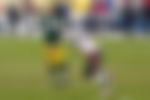 "Oh yes. You see him working with Jordan every day, all day, trying to teach him as much as he can. So that's the cool part to see about A-Rod…Maybe it might be a play and what he saw. If it was like the first or the second or the third read." 
Aaron Rodgers mentoring Jordan Love
Jones added Rodgers will do everything in his power to explain where Love might be going wrong. Aaron Rodgers pays close attention to what Love is doing during practice and tries to make sure that and he is doing whatever he can to help him improve.
ADVERTISEMENT
Article continues below this ad
Rodgers is committed to tweaking the smaller aspects about his game. Jones was amazed at how committed Aaron Rodgers was to making sure the players around him improve.
"Maybe what he saw or maybe a little bit on the mechanic side of it. It just goes into so many different things or it could be the sound or the cadence of them trying to catch them jumping offsides. Little things, so many things and he's just trying to um better the players around him, truly."
ADVERTISEMENT
Article continues below this ad
Whether Rodgers was unhappy about the selection of Jordan Love as his future replacement, he hasn't let him feel that. If anything, Rodgers has done it all in his power to help Love feel more welcome in the franchise.
Despite the franchise not giving him a heads up about drafting him, Rodgers hasn't held that against the youngster. But will Rodgers continue to mentor Jordan Love? That remains to be seen.