Aaron Rodgers Cracks A Ridiculous Immunization Joke Proving He's Actually Paying Attention To His Media Coverage
Published 08/10/2022, 1:00 PM EDT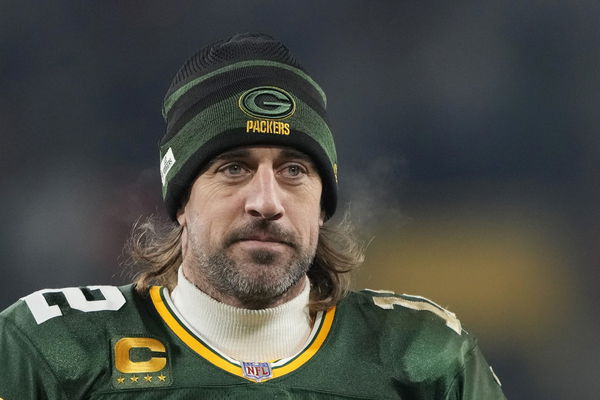 The drama surrounding Aaron Rodgers does not seem to stop. Throughout the offseason, the Green Bay Packers quarterback was at the forefront for various updates. Although the preseason has recently begun, Rodgers is not afraid to leave a mark. Moreover, his most recent Podcast appearance went viral, which now raises more questions.
Aaron Rodgers' recent podcast appearance is becoming like a wild debate. The QB being unapologetically genuine and touching on the use of a psychedelic substance, becoming a fuming topic among various fans and analysts. Rodgers showed up in another podcast that had him talking about immunization. Something which he became a subject of ridicule.
ADVERTISEMENT
Article continues below this ad
The latest edition of Barstool Sports 'Pardon My Take' Podcast saw Aaron Rodgers in attendance. The audience tuning into the show saw him being the genuine A-Rod who does not back out from his opinions. He also took the time to talk about some controversial scenes — for which he faced wild backlash over the internet.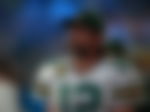 Rodgers' interaction with hosts 'PFT Commenter' Eric Sollenberger and 'Big Cat' Dan Katz came up where one of the hosts applauded his tattoo while Eric jokes about needles. At that moment, Aaron Rodgers spoke, "Well, it's very, very important. I immunize this part of my body right here." A small round of laughter followed his comment.
One thing looks abundantly clear is that Rodgers follows the news and is aware of the entire drama. But he chose not to address anything or become angered over the criticism — until now.
ADVERTISEMENT
Article continues below this ad
Aaron Rodgers fumes over immunization jones during the podcast appearance
Aaron Rodgers might be a chilled-out person. But he certainly does not think that everything should be taken on a funny note. During the Pardon My Take podcast, the Packers QB resorted to Eric Sollenberger's humor about immunization jokes that went too far for him. Rodgers grinned momentarily after Sollenberger's question, but his response was solemn. He said, "I mean, I know you guys are f*cking around, but I don't find that part funny. I really don't."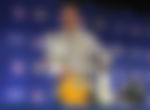 After Rodgers' messed-up remarks, Big Cat muttered under his breath, "Oh s*it," and the host moved hesitantly in his chair. He then hopped in to change the conversation after a brief pause and transitioned on to sharp football queries.
ADVERTISEMENT
Article continues below this ad
Watch This Story: Tom Brady Went to the Same High School As This Controversial MLB Hall of Famer Who Was Also a 14x All Star