Aaron Rodgers Drops Big Hint at Retirement by Saying His Decision to Retire Will Come Out of 'Pure Enjoyment' and Not Frustration
Published 09/25/2022, 8:30 AM EDT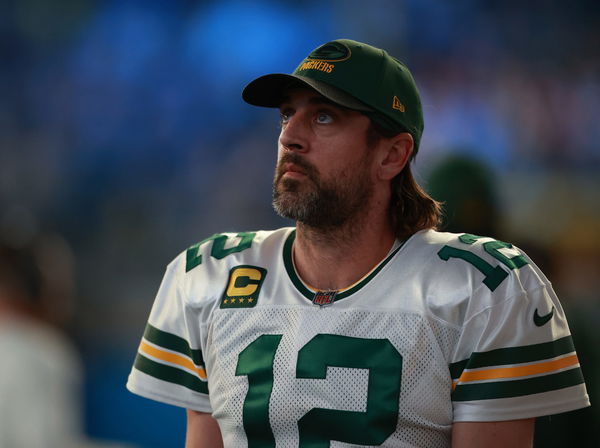 Aaron Rodgers is 38 years old now. Several fans and analysts discuss his retirement. The experienced legend has post-retirement plans brewing in his mind already. The NFL superstar spoke about it on the Dan Le Batard Show.
The 38-year-old said he once considered retirement from football. He thought so, not because he did not enjoy football. He did so because he got fascinated with other areas outside the game. "I would say that it was not frustration. It was pure enjoyment. I was enjoying the other side. I was enjoying a life of making my own schedule, and traveling when and where I want to and not holding to uh, you know, a workout and bodywork at this time," the experienced QB said. 
ADVERTISEMENT
Article continues below this ad
Aaron Rodgers enjoys traveling and philanthropy
Aaron Rodgers also spoke at length about his life outside the game. "I do have an interest outside of football and things that I'd love to do in place, I'd love to travel and some of my businesses and philanthropic things I'd like to get more involved," the star added.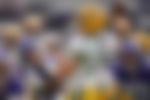 However, he revealed game remains his top priority. "It was more of super just blissful enjoyable day where I'm like I could do this all the time. It wasn't ever frustration because I love playing, I love competing, and for me, it was it's just always been about the grind, especially the mental grind of a season," Rodgers stated. 
ADVERTISEMENT
Article continues below this ad
A-Rod the man outside the game
The experienced campaigner said he pursued his interests only during the off-season. "I juxtapose with how much enjoyment I can have in the off-season and set my own schedule," he concluded.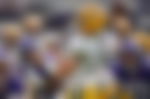 ADVERTISEMENT
Article continues below this ad
A-Rod has several interests outside the game and he is also a crusader for mental health issues. He thinks it is a major area that people must deal with as a priority. The NFL star said he is focused on his game. The first goal for him and his team is to overcome a dangerous Bucs as they head in for a face-off on Sunday. 
Watch This Story: Aaron Rodgers Once Candidly Narrated A Painful College Memory That Gave Him An Introduction To Haters He Would Face All His Life
Edited By: Gurjyot Singh Dadial