Aaron Rodgers Expresses Sheer Disappointment After Browns DE Myles Garrett Re-Injures His Broken Toe
Published 12/26/2021, 9:15 AM EST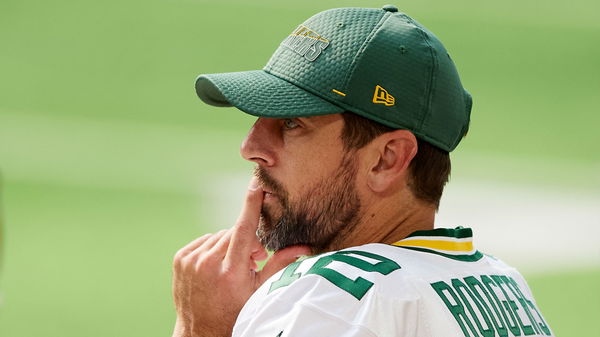 ---
---
The Green Bay Packers moved closer to clinching the NFC's top seed position earlier today, thanks to an Aaron Rodgers special that helped them beat the Cleveland Browns. However, not everything was rosy as there is a concerning update on Rodgers' broken toe.
ADVERTISEMENT
Article continues below this ad
Green Bay Packers QB breaks team's all-time passing touchdown record
ADVERTISEMENT
Article continues below this ad
Aaron Rodgers is a living icon in the NFL, and each game he plays adds to his legacy. Last night, the Green Bay Packers' Superstar quarterback accomplished 443 throwing touchdowns in his career, beating Brett Favre's record of 442 TDs.
What's more astounding about the Green Bay Packers legend is how quickly he accomplished the record. Not only did he reach 443 TDs in a lesser number of games [45 lesser games], he also had 1,730 lesser attempts from the former record holder Brett Favre. Simply sensational!
Post-match, the Packers quarterback joked that about the absurd quantity of touchdowns. "It's a lot of touchdowns," said Rodgers. Humor aside, the quarterback immediately gave all the credit to his teammates, coach, and fans. "I am very fortunate to have played with the guys I've played with, to be coached by the men I was coached with. I have so much respect and gratitude for this game."
Aaron Rodgers gives a concerning update on his broken toe
ADVERTISEMENT
Article continues below this ad
Nearly a month ago, Aaron Rodgers broke his pinky toe. Despite the injury, the star quarterback grit his teeth and gave away consistent performances in each match. As time passed, the toe was expected to heal but it looks like there is a big setback in recovery. Last night, Browns DE Myles Garrett accidentally stamped on Rodgers' injured toe.
Post-match, when quipped about the incident, the Packers captain grimly replied that his recovery might have relapsed. This was the first week where the toe felt really good. So I was disappointed to get stepped on and I just kinda said it right back. It's back to where it was a few weeks ago but that's the way it goes," said the quarterback. Before leaving, he made it clear that it was simply a mistake from Myles. "It wasn't on purpose," cleared Aaron Rodgers.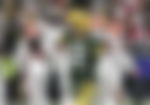 Who do you think will win the MVP this year? Is Aaron Rodgers an early favorite? Drop-in your thoughts below!
ADVERTISEMENT
Article continues below this ad