Aaron Rodgers Fires Warning Shot to NFL Teams: 'You're Either Playing at Lambeau Field or Hosting the F*cking Green Bay Packers'
Published 12/23/2021, 1:58 PM EST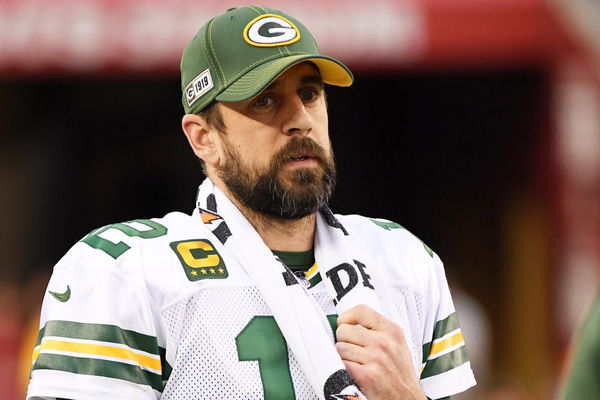 ---
---
Pat McAfee with Aaron Rodgers is nothing but pure entertainment, and this week proved that yet again. Recently, Aaron Rodgers, in 'The Pat McAfee Show' indirectly expressed how the Packers suffer from success.
ADVERTISEMENT
Article continues below this ad
Green Bay Packers become the first team to clinch their NFL Division this season
ADVERTISEMENT
Article continues below this ad
The Green Bay Packers have been in scintillating form. The Packers have only lost thrice this season which is a testament to their greatness. The preliminary aim of each team at the beginning of the season is qualifying for the playoffs. The Green Bay Packers achieved it in style when they defeated a battered Baltimore Ravens in an incredibly tense affair.
The game concluded 31-30, with a flurry of activity in the last moments. Despite the final push from the Ravens, the Packers hung on and won the NFC North with an amazing 11-3 record. Post-match, the Green Bay Packers QB Aaron Rodgers expressed his happiness in clinching the NFC North. As per him, it was the beginning of the right path.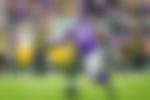 "You have to savor these a little bit," Rodgers said. "These are special. It's just the first step in our goals, but a lot of times the coach speak — I'm not saying that Matt did this — but a lot of times there might be coach speak that takes over"
Shots Fired! Aaron Rodgers warns all the NFL teams to beware of the "Fu*king Green Bay Packers" this season
Aaron Rodgers is a weekly guest at Pat McAfee's show and every week is epic thanks to Rodgers' spicy takes. This week, the QB was first quipped by Pat as to how have they managed to perform consistently. To this, the QB gave a meek reply. "It's the way things go in general with us. We travel so well, and we also have the prestige of the organization we play for."
ADVERTISEMENT
Article continues below this ad
He further added that the road to the top hasn't been easy as everyone tries to give their best shot against the Packers. "I have always felt like we always get everybody's best shot. There is not a lot of lay-down games where teams don't show up and play. You're either playing at Lambeau Field or hosting the fucking Green Bay Packers"
ADVERTISEMENT
Article continues below this ad
With so much boastful conversation from the Packers' quarterback. Will Green Bay Packers this season win the Super Bowl LVI? What do you think? Drop-in your predictions!