Aaron Rodgers Getting Inked Up Opens a Pandora's Box Bringing Out Bizarre Reasons Behind Why He Did It
Published 07/08/2022, 6:00 AM EDT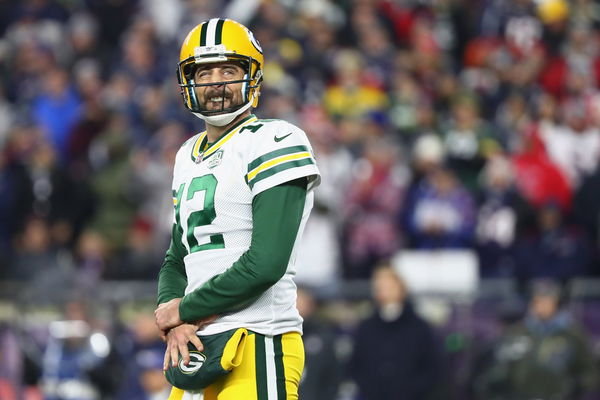 Aaron Rodgers' new tattoo has garnered so much debate, unlike any other. The tattoo looks very detailed and unique. However, it opened up a chest of questions in the viewers' minds. The quarterback's off-field narratives have been a furious debate. Even Skip Bayless displays his thoughts on the subject, which is utterly bizarre.
After spending 38 years on this planet and playing the last 17 in the NFL; Aaron Rodgers finally gets a tattoo. The Packers quarterback took to Instagram to give the first glimpse of the unique piece of art. Hungarian tattoo artist Balazs Bercsenyi made the art on Rodgers' arm, which he says has a deep meaning.
ADVERTISEMENT
Article continues below this ad
In the Undisputed: Skip and Shannon Show, the hosts attempt to interpret the meaning of the art while expressing their opinions on the subject. In Skip Bayless' initial response to the tattoo, he said that he had gone "incredibly, bizarrely complicated" with the symbols on his arm. But according to Bayless, A-Rod did this to distract from the fact that he slipped in two playoff home games.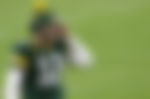 Bayless further mentions, "It sounds like it to me. Because all of a sudden, this is going to be the new talking point. Because nobody wants to talk about the two home playoff games that he blew to San Francisco. I actually think he's capable of doing just that."
But Sharpe refuted that claim, saying his thoughts aren't that meaningful. He just got a tattoo like every ordinary person, and that is it. Rodgers' permanent ink looks beautiful, but it gets unpredictable attention.
What does Aaron Rodgers' tattoo depict?
ADVERTISEMENT
Article continues below this ad
At first glance, Aaron Rodgers' arm tattoo looks aesthetically pleasing. It would get the attention of every tattoo enthusiast. If readers examine the tattoo closely, it is full of details. It has a cornea above the globe, many constellations, and what appear to be two lions on opposite sides of the planet. Other intricate features of the ink exist as well. One has to focus on every little nuance of Rodgers' tattoo.
 

View this post on Instagram

 
ADVERTISEMENT
Article continues below this ad
The artist represented cosmology and its various facets in the tattoo's design. Aaron's sun sign, Sagittarius, and the astrological signs of Aquarius and Scorpio are also in it. Additionally, it depicts a body of water as well. The meaning of the tattoo is still unknown. But Rodgers' Instagram caption mentions he will reveal the purpose behind it soon.
Watch This Story: Aaron Rodgers Snubbed in Favor of Tom Brady Last Year Gets Nominated For Prestigious ESPYS 2022
Edited By: Gurjyot Singh Dadial