Aaron Rodgers' Girlfriend Blue of Earth on QB's Ayahuasca Experimentation: "Changing History and Forging the Future One Courageous Truth at a Time"
Published 09/22/2022, 6:38 PM EDT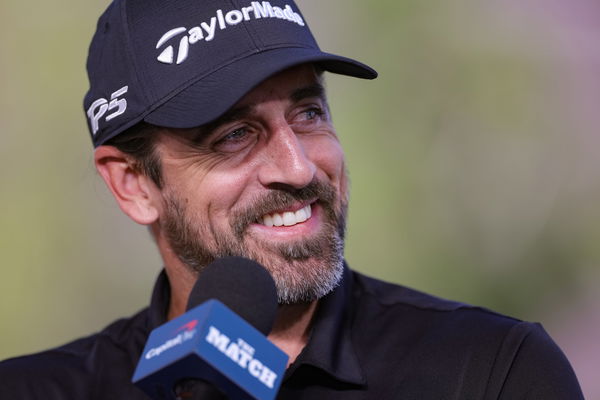 The Green Bay Packers QB Aaron Rodgers caught a lot of attention after his infamous confession on a podcast. The reigning MVP had a lot to talk about ayahuasca, a hallucinogenic plant that people intake as tea.
For him, the brew helped him achieve unconditional love for himself and for the surrounding people. He talked about his positive experience. The confession grabbed many people to give their opinions. Amongst them was a supportive comment from the lead QB's new lady love, Blu of Earth.
ADVERTISEMENT
Article continues below this ad
Blu of Earth is a self-proclaimed "artist" who had to deny the speculation that she is a witch. She had dabbled into the world of podcasts, played guitar, and is a devoutly spiritual person. She's deep into body paint and her Instagram account shows it well.
Ms. Blu never confirmed or denied her relationship with Aaron Rodgers. Also, she's different from the movie star women A-Rod dated in the past. She is not widely famous.
It was Aubrey Marcus' podcast that heard the secret first. The new lady stands in full support of A-Rod. "Changing history and forging the future one courageous truth at a time. Legendary moves," she said. 
Aaron Rodgers' unique ayahuasca TD celebration
In the game against the Chicago Bears, the leading QB of the Green Bay Packers threw a pass to Allen Lazard, which he caught. And the WR used the ball as a teapot to pour fictitious tea into the fictitious cups the surrounding players held.
Then they passed out from the supposed effect of the tea. Aaron Rodgers came to the Packers to join the celebration. He did an action which looked like the unreal tea charged him to the brim! Ultimately, the Packers won the game by 27-10.
ADVERTISEMENT
Article continues below this ad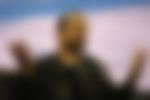 A-Rod then on the Pat McAfee podcast cleared out the haziness around the novel TD celebration. He explained he had no contribution to the choreographed touchdown celebration. Also, when the former punter used the word "drug" for ayahuasca, Rodgers urged him to not mistake a plant-based hallucinogen for a drug. 
"Ayahuasca is not a drug," Rodgers made clear. "It has properties in it that have hallucinogenic abilities. But it's not a drug. We're talking about plants here.
ADVERTISEMENT
Article continues below this ad
In the podcast, the four times back-to-back MVP award winner said without a beat that he may drink ayahuasca again if he gets "called." Well, for now, everybody waits for Blu to attend a Packers game!
Watch This Story: Tom Brady Went to The Same High School As This Controversial MLB Hall of Famer Who Was Also A 14x All-Star