Aaron Rodgers Talks About the One Thing Quarterbacks Must Do to Change Their Throwing Form
Published 01/07/2021, 7:52 AM EST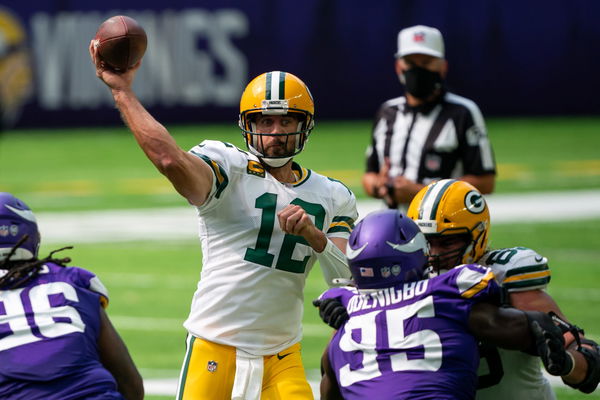 ---
---
Aaron Rodgers is currently in his 16th season in the NFL. While he started off as back up to legendary Green Bay Packers quarterback Brett Favre, Rodgers has now firmly established himself as a Packers legend as well.
ADVERTISEMENT
Article continues below this ad
A 2-time league MVP, Aaron Rodgers is often viewed by many as one of the most prolific passers of the football. With multiple Hail Marys to his name, Rodgers has produced countless memorable plays in the NFL.
One factor which differentiates the quarterback from his contemporaries is his dart-like throwing technique. It is something that he has worked on specifically over the years.
ADVERTISEMENT
Article continues below this ad
Even 10,000 throws might not be enough- Aaron Rodgers
During a segment of the Pat McAfee Show, Rodgers, when asked about whether he could change his throwing style now, said that while it's not impossible, it's not an easy task either.
"It's tough. It's really tough. Malcolm Gladwell talks about how you have to do something 10,000 times to become an expert in it. 10,000 throws is a lot of throws. And I think if you've banked 50 to 100,000 throws doing it a certain way. 10,000 isn't going to be enough to change it," Rodgers said.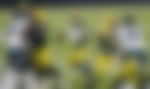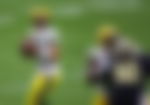 Rodgers also talked about the need of using special equipment to avoid repeating an old action.
"Don't know how unless you fit yourself upon some sort of harness that gets you in a certain way. I think it's hard to kind of break ingrained muscle memory that's why I always tell young quarterbacks that…exaggerating fundamentals in the drill work is the only way anything can carry over to the active live situations," he said.
"Because you have to overdo it in order for something to click in when you're in those live drills to be able to change things. So for me, it was, it was exaggerating, maybe my hitch."
Exaggerating the fundamentals key to success according to Aaron Rodgers
Aaron Rodgers had undergone a change in throwing style since his days in college. The one key factor that he emphasized on back then to make the transition was focusing on exaggerating the fundamentals.
ADVERTISEMENT
Article continues below this ad
"That's one thing that's really helped me, I think over the years was exaggerating all the little things in order for something to kind of click in," he said.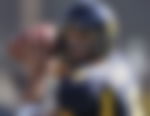 "When you're out there just playing, you're going to revert back to your normal muscle memory… You know, just throwing a certain way over time is not going to change you. It has to be exaggerated, for there to be meaningful change."
ADVERTISEMENT
Article continues below this ad
Rodgers who is chasing a 3rd MVP title this season is one of the best at what he does. While the Green Bay Packers quarterback has perfected the art of throwing the ball, his tip provides vital insight for young quarterbacks trying to improve their game.