Aaron Rodgers' New Target Christian Watson Reveals How First Conversation With Reigning MVP Went Down: "Nothing Is Given, Everything Is Earned"
Published 05/08/2022, 5:30 PM EDT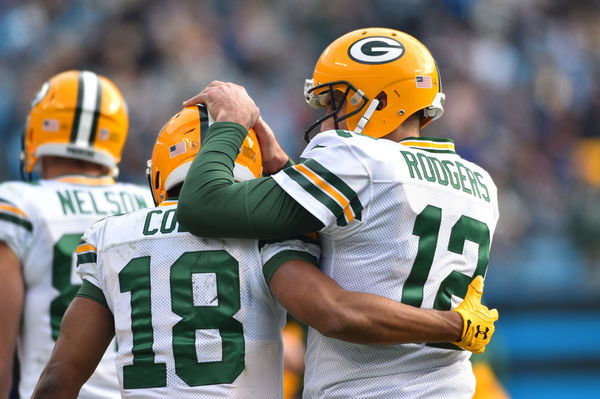 Green Bay Packers quarterback Aaron Rodgers has already begun to prepare his roster for the 2022 NFL campaign, and rookie wide receiver Christian Watson is up for it. Watson was the 34th overall pick in the 2022 NFL Draft for the Packers as they moved on from star WR Davante Adams. The roots for the young rookie run deeper as his father was a former Packers player and hopes to make an impact.
While talking to the press in the locker room, Watson shares the conversation with his iconic QB. He states, "He just congratulated me. Wanted to make sure that he was looking out, and you know when he steps into the building, it's time to work…Nothing is given, everything is earned. Regardless, if I was drafted No. 1 or 7th round, I'm going to have to earn the spot that I want day in and day out."
ADVERTISEMENT
Article continues below this ad
Watson seems to be ready for the pressure of the NFL stage and becomes easier having one of the most talented QBs as your teammate.
The Packers seem to be high on his potential. Being a second-round prospect, the expectation levels of fans will be him starting in Week 1. In the past, the 2nd round has also been quite generous for the franchise. It has provided some of the best wideouts, like Davante Adams, Randall Cobb, and Greg Jennings for the Packers.
Is Christian Watson the immediate answer for Aaron Rodgers and the Packers?
Despite Watson catching only 105 passes in 52 college games, there is a growing belief in his abilities and mentality. Some reports believe that the Davante Adams saga in Green Bay last year was a factor in drafting Watson. He seems to be the chosen player by the Packers and Rodgers, who can spring a surprise in 2022.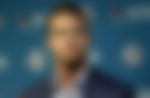 ADVERTISEMENT
Article continues below this ad
While concerns remain about how good he is among Packers fans, Rodgers believes Watson is the answer. The determination of the franchise becomes more evident as they were willing to trade up for Watson.
It seems to be an open season among the Packers' WR room of who will become the primary wideout.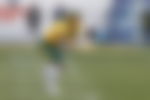 ADVERTISEMENT
Article continues below this ad
The Packers fans will be counting on the roster to nail these minor details ahead of an important 2022 NFL season. It is again a make-or-break season for Rodgers as the championship window becomes smaller every season.
Watch This Story: Lamar Jackson Hangs Out With Greatest American Olympian Of All Time, Micheal Phelps