Aaron Rodgers on Allen Lazard and Role Players for the Green Bay Packers
Published 01/09/2021, 1:14 PM EST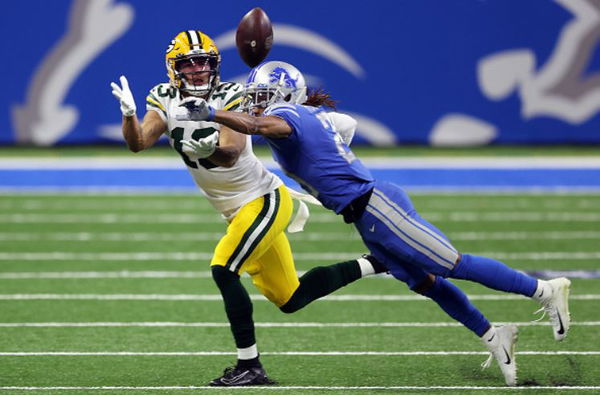 ---
---
Coach Matt LaFleur deserves credit for what he's doing with the Green Bay Packers. The young NFL Head Coach is only in his 2nd season with the Packers but has clearly established himself as one of the up-and-coming coaches in the league.
ADVERTISEMENT
Article continues below this ad
He has managed to keep the spirits in the locker room at an all-time high, bringing out the best of some big-name players in the form of Aaron Rodgers, Aaron Jones and Davante Adams. But one Green Bay player who has perhaps flown under the radar is 3rd-year WR Allen Lazard.
The 25-year-old wideout has caught many eyes this season with some decisive displays. Injuries have hampered his season at times, but Lazard has fought through the pain to only emerge stronger.
ADVERTISEMENT
Article continues below this ad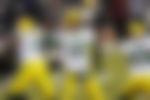 Allen Lazard singled out for special praise by QB Aaron Rodgers
Aaron Rodgers, along with teammates Allen Lazard and Davante Adams, made an appearance on USA Today's Clubhouse Live earlier this week.
The veteran NFL quarterback spoke highly about young wideout Allen Lazard, who has been a fantastic servant of the organisation since arriving at Lambeau Field in 2018.
He said, "I've talked at length about how there's a stigma around role players in different sports like that's a bad thing. But in Green Bay we try to encourage the guys to, we first give them role, and second, we encourage them to embrace that role.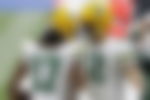 "Allen has had a role with use since 'get 13 in the game' against Detroit last year and his role has been to be an enforcer in a run game and to do a lot of things that don't show up in the stat book and then, you know, make plays when he gets the opportunities…
ADVERTISEMENT
Article continues below this ad
"There's an important role in our offense for him, and he's made a lot of plays for us this season," Rodgers said on the show.
Rodgers and the Packers are on a hot streak this season with some eye-catching displays over the last 4 months. They finished the season with a 13-3 record, winning the NFC North once again.
Having secured the top seed, the Packers have gotten a first-round bye in this year's Playoffs. They are currently practicing for the divisional playoff game set to be played against the winner of the Washington Football Team vs Tampa Bay Buccaneers Wild Card Playoff.
ADVERTISEMENT
Article continues below this ad