Aaron Rodgers on the Need for a Surgery After Massive Update on Brutal Injury
Published 11/28/2022, 3:30 PM EST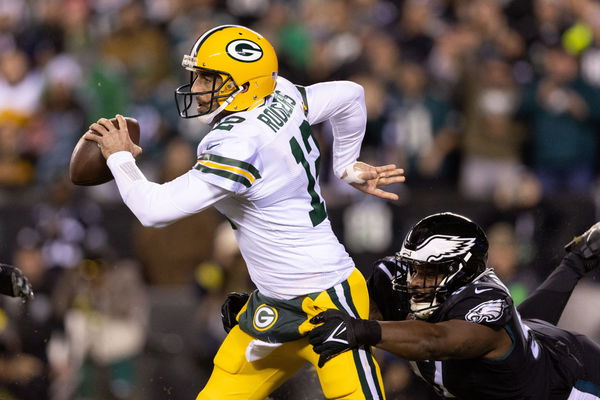 Green Bay Packers vs Philadelphia Eagles was one of the most entertaining games in recent history, with both sides holding a crazy contest until the final minutes. Although Aaron Rodgers stumbled again, it was a great matchup on Sunday Night Football. However, the quarterback's thumb injury appeared to be a matter of concern among the fans.
What a moment for Jalen Hurts to cherish for an entire lifetime, sealing a thumping victory against his childhood hero. Both sides went toe-to-toe till the final minutes, and the Packers' offense looked quite lethal compared to their past performances.
ADVERTISEMENT
Article continues below this ad
One of the eye-catching moments was A-Rod making two interception passes. Fans believed that it was due to his broken finger. In the post-game press conference, Rodgers mentioned that he was alright and quashed all the rumors that stated he would undergo surgery in the offseason.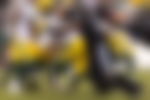 "That's not my understanding that that's not what I've talked to Pat about. I haven't. We haven't had that discussion," Rodgers said to the reporters.
When asked if he was feeling any better, the quarterback said that the leaves helped him heal the injury. "I feel pretty good this week. The five days off helped. Didn't get it banged at all. So I feel like it's definitely better than it was last week," he added. Per reports, Rodgers sustained the injury since his Week 5 loss to the New York Giants.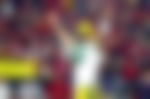 The recent game against the Eagles added more worry to his health. During the third quarter, he incurred a rib injury after getting sacked. It looked terrible, and after some time, Rodgers exited the field for X-Rays and further treatment, handing over the charge to Jordan Love.
Aaron Rodgers doesn't want to make excuses
ADVERTISEMENT
Article continues below this ad
This season has proved to be a frustrating campaign for Aaron Rodgers. After the Week 12 loss, the Packers went down 4-8, diminishing all their playoff aspirations. His injured finger pretty much caused trouble to his performance; however, the quarterback refused to make excuses holding himself accountable.
"I'm not going to make excuses about my thumb, it's been the same since New York. I don't know. I gotta go back and look at it," the quarterback told the reporters a few weeks ago.
ADVERTISEMENT
Article continues below this ad
Rodgers also revealed that his 2018 knee injury happened to be a serious one, but he continued to play. With only five games left in the season, it will be interesting to see if Rodgers and Co can win all of them, mitigating the embarrassment.
Watch This Story: Depleted Aaron Rodgers Heads Back To Distraught Packers Locker Room After Another Injury Blow Against Eagles