Aaron Rodgers Out of Pro Bowl 2022; Vikings QB Kirk Cousins Steps In Place
Published 02/01/2022, 11:43 AM EST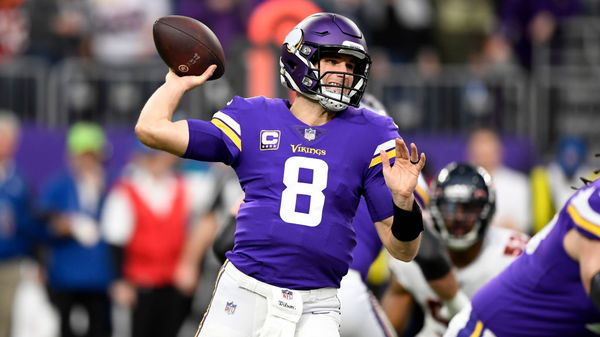 It seems like the playoffs are not the only thing Aaron Rodgers will be out of this season. It was recently announced that the Minnesota Vikings quarterback Kirk Cousins will be replacing the Packers' star. 
Aaron Rodgers has withdrawn himself from the Pro Bowl due to injuries. Cousins has stepped up to fill the gap in the Pro Bowl squad. After a great season, many fans believed the Vikings quarterback deserved a spot on the Pro Bowl roster. It seems like one way or another; he found his way in. 
ADVERTISEMENT
Article continues below this ad
Kirk Cousins with the Minnesota Vikings
Kirk joined the Vikings in 2018. The Washington Redskins originally drafted Cousins. He was the 102nd overall draft pick in the 2012 NFL draft. 
The quarterback has had a good run with the Vikings. In the 2021 season, Cousins threw 33 touchdowns and covered over 4,200 yards. His performance made him a strong candidate for the Pro Bowl. However, the Vikings QB did not make the initial cut.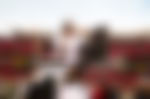 On Monday, we learned that Aaron Rodgers has backed out. It was finally Cousins' opportunity to join the squad. After the induction of the quarterback, there are a total of five players representing the Minnesota Vikings in the Pro Bowl. Accompanying the quarterback, we have the rookie wide receiver Justin Jefferson, offensive tackle Brian O'Neill, running back Dalvin Cook, and safety Harrison Smith.  
Are Aaron Rodgers and Kirk Cousins leaving their teams soon?
The Pro Bowl game could be the last time we see Kirk Cousins in a Vikings helmet. The franchise has hired a new GM. The second woman in the history of the NFL to take the role. They are also expecting a new head coach as well. So Minnesota might let Cousins go to free up some cash. 
ADVERTISEMENT
Article continues below this ad
Ever since the Green Bay Packers lost to the San Francisco 49ers, Aaron Rodgers is uncertain about his future. We might not get to see him retire at Green Bay. The Packers' quarterback has said that he will entertain offers from other clubs in the offseason.
ADVERTISEMENT
Article continues below this ad
The Pro Bowl could have been the last time we saw Aaron Rodgers in a Packers helmet. We might have already seen that scene in Lambeau Field last Sunday. As Cousins prepares for the Super Bowl, the fates of both quarterbacks hang in balance. 
Watch This Story: NFL gives tribute to Breonna Taylor