Aaron Rodgers Reacts To Shocking Rumor About Boycotting Super Bowl LVI
Published 01/09/2022, 7:15 AM EST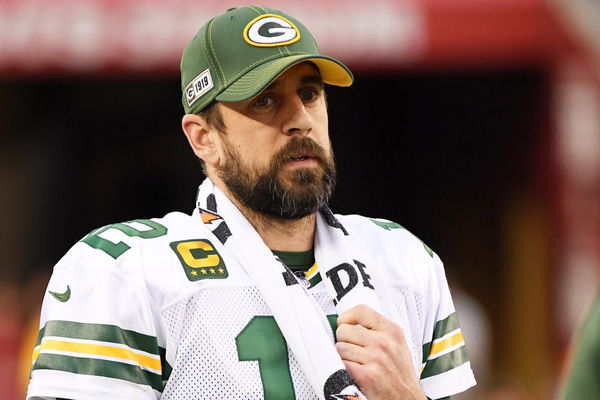 Aaron Rodgers has been involved in a bunch of COVID-related controversies. But is he that repulsive to the league's existing protocols that he might even consider boycotting the Super Bowl? NFL Insider Boomer Esiason says so. According to a text message that he had received from a "reliable" source, claimed that the Green Bay Packers quarterback conspires to go against the league if they make it to the big game.
During the latest episode of the 'WFAN's Boomer and Gio Radio Show', on Friday, former NFL MVP Boomer Esiason made his co-host Giannottia read a bizarre text message from a person whose identity remains unrevealed.
ADVERTISEMENT
Article continues below this ad
The text read: "I've been told by multiple people in Aaron's direct circle that if the Packers make the Super Bowl. He will use the week leading up to the Super Bowl to prove a major point. He will threaten the NFL by saying he won't play in the big game or next season if they don't eliminate some of the COVID-related rules."
Aaron Rodgers reacts to the rumor
Although the whole context seemed quirky, the NFL Insider believed that his source was pretty legitimate. And that there might be some truth to the story. Unsurprisingly, the whole story broke the internet, which led to the Green Bay Packers quarterback responding to the story. However, the response took a hilarious turn as the Packers' quarterbacks started to troll each other on the story.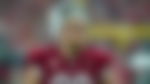 "Dumbest f*cking story ever," Rodgers said in a tweet with laughing emojis and other hashtags that were as hilarious as the story itself. It looked as if, Aaron Rodgers, Jordan Love, and Kurt Benkert had a hilarious time going through the show.
ADVERTISEMENT
Article continues below this ad
ADVERTISEMENT
Article continues below this ad
Aaron Rodgers is slated not to play in the season finale game against the Detroit Lions after he has helped the franchise clinch the No. 1 seed in the NFC and made history while doing so. Packers now have become the first team ever to have three 13 game seasons in a row.