Aaron Rodgers Reported to Have Begun Dating New Girlfriend 'Blu' Three Weeks After Her Breakup With American Content Creator
Published 06/18/2022, 3:26 PM EDT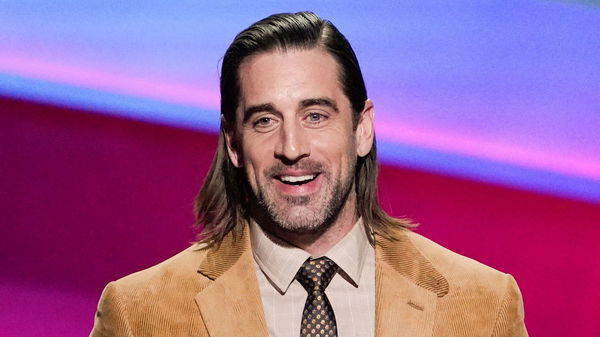 Aaron Rodgers and his ex-fiancé started dating each other shortly after a break-up from their previous partners in 2020. Shortly after their dating rumors surfaced; Rodgers announced their engagement in February 2021 at the NFL honors awards. However, in March 2022, rumors surfaced that the couple had split up leading to Rodgers' current relationship with 'Blu'.
Blu, Rodgers' new girlfriend, is widely known for her career as an artist and a podcast host. Moreover, she is the co-founder of Florescence. Her real name is Charolette Brereton and she has over 84,000 Instagram followers. Blu's work revolves around the social media platform.
ADVERTISEMENT
Article continues below this ad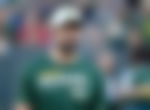 In addition, rumors started to swirl that she is a witch named, 'Blu of Earth'. Clarifying upon it, the artist said, "Ps… My name is Blu. Not Blu of Earth. I do not identify as a witch. Y'all are hilarious."
Aaron Rodgers and Blu have been linked after getting snapped together
Blu is also the founder of a "modern mystery school for women to reclaim the magical, radically authentic, wise, wild, unapologetic you". In addition, she finds joy in deep thinking, yoga, spirituality and off-grid living.
Although, neither Blu nor the QBs have confirmed their relationship; however, their quietness on the matter has led many to believe that they're in a relationship. But then again, rumors of Aaron Rodgers linking up with someone are always around the corner. Each time the superstar QB is single.
ADVERTISEMENT
Article continues below this ad
Although this is nothing new for the great Packers QB. He has been linked to a range of women in the past. He dated Danika Patrica and was engaged to Shailene Woodley until earlier this year.
On being asked about their engagement, this is what Woodley had to say, "We are engaged. But for us, it's not new news, you know, so it's kind of funny," she said. She further added, "He's first off just a wonderful, incredible human being, but I never thought I'd be engaged to somebody who threw balls for a living."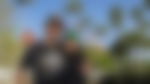 ADVERTISEMENT
Article continues below this ad
Although things are still in rumor-ville, there isn't smoke without some fire. Only time will tell whether it was just a fan theory or something substantial comes from their alleged link up.