Aaron Rodgers Reveals His Biggest Fear in the Gridiron
Published 09/11/2021, 12:30 PM EDT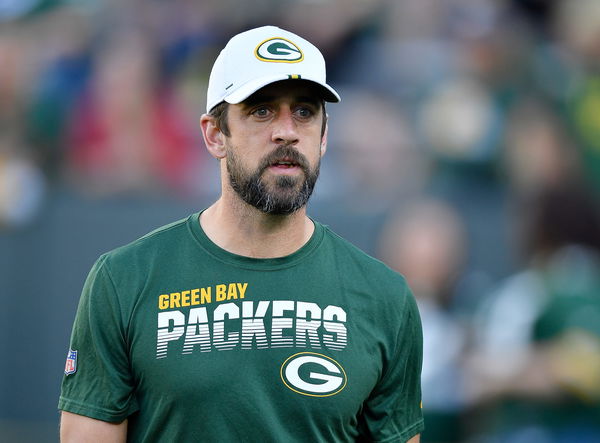 ---
---
Few days after Tom Brady made a debatable statement regarding the new rules of the NFL, Aaron Rodgers agrees yet disagrees for the same. Brady in a recent interview on the Buccaneers team site mentioned that he feels, "Now, every hard hit is a penalty on the defense" and they "penalize defensive players for offensive mistakes."
ADVERTISEMENT
Article continues below this ad
Aaron Rodgers, during his appearance on the Pat McAfee Show, mentions that Brady is right about the new NFL rules. They have stopped producing the kind of football it did two decades ago and now playing as a defensive player has become so hard and tricky at times.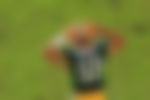 Rodgers feels that now any quarterback can throw sh**ty passes and not worry about his player get rocked or leave the field on a stretcher. Well, this is exactly what the veteran quarterback fears in the game.
ADVERTISEMENT
Article continues below this ad
Biggest fear of Aaron Rodgers
Rodgers says, "I think as a quarterback, and I bet Tom would probably agree with this statement, but my greatest fear forever was laying one of your teammates out. Like, the last thing you want to do is lead a guy into a big hit that caused him to get concussed or, God forbid, not being able to get off the field in his own power."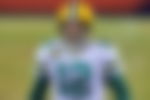 He further adds, "That's your greatest fear because that guy is trusting you with his health, really. As much as I'm trusting Takatari and my linemen to protect me, those guys are trusting me to protect them with the throw.
ADVERTISEMENT
Article continues below this ad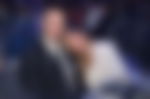 And that's why the West Coast offense has always been predicated on proper number and location for the football, and that's the way I learned and it was to allow for yards after the catch and to throw the ball away from contact for your stud players. So that was the greatest fear of mine."
ADVERTISEMENT
Article continues below this ad
Although his concern has a valid point, as the careers and the health of his associates lie in his hands. Any slip or wrong pass can cause a concussion or worse for the catcher, and the repercussions of his irresponsibility would be faced by others. The last thing in the world that he would want to do is throw a silly pass against someone like Ray Lewis.