Aaron Rodgers Reveals How the Ravens Defense Paid the "Greatest Respect" to Davante Adams
Published 12/20/2021, 3:13 PM EST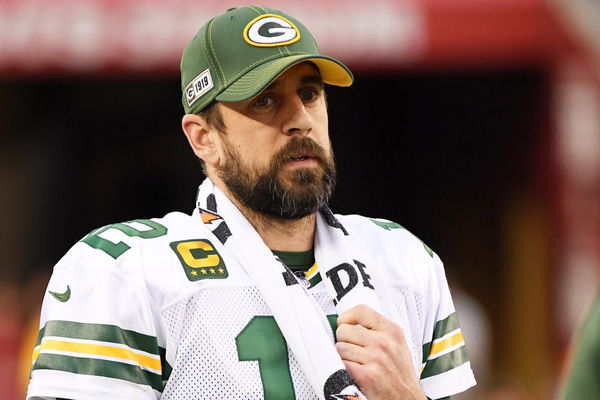 ---
---
Last night, Aaron Rodgers led the Green Bay Packers to a close victory over the injury-laden Baltimore Ravens. Despite the loss, the defensive pattern of the Ravens caught the eyes of many including Aaron Rodgers'.
ADVERTISEMENT
Article continues below this ad
Green Bay Packers defeat the Baltimore Ravens; clinch the divisional title
ADVERTISEMENT
Article continues below this ad
Last night, the Green Bay Packers defeated a battered Baltimore Ravens side in an incredibly tense affair. The match ended 31-30 with the final moments being full of action. Thanks to the hard-fought win, the Packers are now NFC North winners with an impressive 11-3 record.
Post-match, the Green Bay Captain Aaron Rodgers expressed his delight in winning NFC North. According to him, it was a step in the right direction. "You have to savor these a little bit," Rodgers said. "These are special. It's just the first step in our goals, but a lot of times the coach speak — I'm not saying that Matt did this — but a lot of times there might be coach speak that takes over"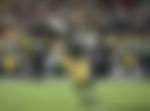 Aaron Rodgers asks Davante Adams to look at the bright side of the double coverage
ADVERTISEMENT
Article continues below this ad
The Ravens after losing their offensive stars to injuries had no other option but to resort to a more grounded and defensive style of play. Owing to this, the Ravens resorted to double coverage to stop the duo of Davante Adams and Aaron Rodgers. The latter however couldn't be stopped as he still completed 23 of 31 passes for 268 yards, with three touchdowns and no interceptions.
ADVERTISEMENT
Article continues below this ad
All said and done, the Ravens defensive setup was very unique and Aaron Rodgers acknowledged it post-match. "It was one of the most interesting defensive schemes that I've seen in a long time," Rodgers said. "They were trying to stop Davante. Some of the pre-snap alignments are stuff I just haven't seen. I told him in the tunnel after the game, 'That's the greatest respect level that someone can give you, to literally line up two guys on you for the majority of the game.'"