Aaron Rodgers Reveals the First Interaction He Had With the Team After Reporting for Green Bay Packers' Training Camp
Published 08/16/2021, 9:30 AM EDT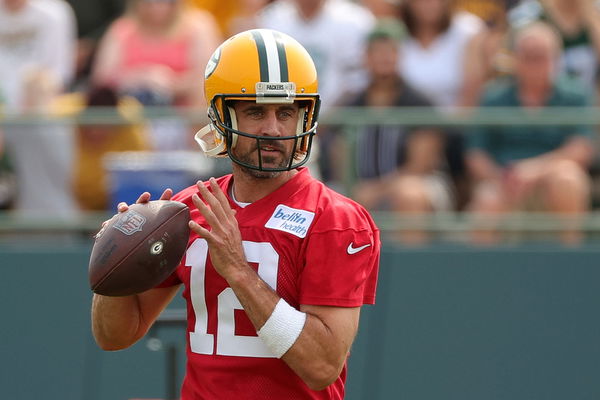 ---
---
After months of holding out, Aaron Rodgers reported for Green Bay Packers' preseason training camp on July 27. Skipping the side's OTAs and minicamp, Rodgers made it clear that he was holding out. 
ADVERTISEMENT
Article continues below this ad
The franchise QB had been at loggerheads with the team's front office for months. After not paying him the respect he deserves, the quarterback has revealed that he was looking for a trade or thinking of retiring from the sport altogether. 
ADVERTISEMENT
Article continues below this ad
But since then the Packers front office and Rodgers have reached some sort of mutual ground. The 2020 NFL MVP has returned to play for the franchise this season. 
While there is little clarity regarding his future with the franchise, for now, Aaron Rodgers looks focused on making the most during his time at Green Bay. 
Aaron Rodgers as motivated as ever to carry Packers offense
Returning to training camp, Aaron Rodgers seemed his usual self. Unbothered by anything around him and thriving in the spotlight. Despite the tumultuous offseason, Rodgers seems to be as calm as ever. 
So much so that Packers Head Coach Matt LaFleur opted for Rodgers to give the side its first-practice message of the 2021 NFL season. While LaFleur did not wish to spill the beans regarding what Rodgers said, the QB was less reluctant regarding keeping his words to himself.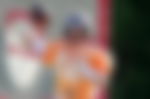 "I can't remember the exact words," he said while talking to NBC Sports. "But I said your thoughts are becoming real things. I talked about a positive mindset. I did want to assure the guys how special it was to be back."
Rodgers has reiterated that he has returned because of his commitment to the franchise and his willingness to contribute to the team's success.  
ADVERTISEMENT
Article continues below this ad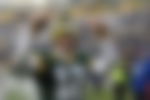 "I talked about how committed I am to the team, how special the relationships are to me, how focused I am on this season and accomplishing all of our goals. 
But I talk a lot about positivity, about a mindset, about manifestation, about embracing the journey. That stuff that's really important to me. Be present. This is a great time in our lives."
ADVERTISEMENT
Article continues below this ad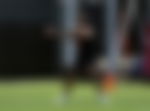 Sounding as Zen as ever, the quarterback clearly hasn't let any of the offseason drama get to his head. And that definitely is good news for the Packers who once again look to make a run for the Super Bowl after falling agonizingly short of their target over the past two seasons.