Aaron Rodgers Rumored Move to Have a Ripple Effect on Chicago Bears' 2023 Plans
Published 01/23/2023, 9:15 AM EST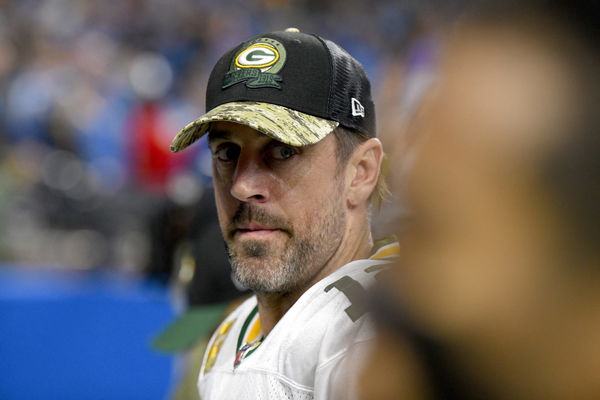 It is believed that Aaron Rodgers played his last game against the Chicago Bears in Week 13. It is also widely believed that the Green Bay Packers will trade their starting quarterback. And if the rumors are true, then his move will have a knock-on effect on the team and the divisional rival he has owned since 2008.
A-Rod has been wayward as ever. Nobody knows his next move. But if he decides to leave the Packers and look for a new landing spot, then the Bears will have to sustain the ripple effects.
How can Aaron Rodgers bring a change to the Bears if the Packers trade him?
ADVERTISEMENT
Article continues below this ad
Chicago was 3-14 this season. They will have the number one pick in the 2023 NFL Draft. The team will move ahead with Justin Fields as their starting QB in 2023 and GM Ryan Poles admitted he won't draft a new QB at No.1.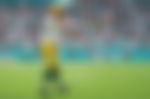 Poles and the Bears have gained the most important piece of the offseason with the No. 1 pick. The general consensus is that the Bears will eventually trade the pick for multiple first-round picks, drop a few spots, and still land a top-tier defensive player.
But that only happens after the veteran QBs like Tom Brady, A-Rod, Lamar Jackson, Derek Carr, etc have found landing spots for themselves. The trade market for the 1st pick will also get affected depending on where these big names would go. Along with that, these veteran shot-callers would want to go where a team believes they are only a quarterback away from contention. Therefore, teams like the Jets, Raiders, Commanders, and Saints are a good fit for them.
According to NBC Sports, the Colts and Texans will engage in a bidding war to bag C.J. Stroud or Bryce Young. The Jets have built a powerful lot and only need a talented QB to give them the titles they desire. Hence, "the Jets would seem like the best potential landing spot for the spotlight-craving, attention-loving superstar."
ADVERTISEMENT
Article continues below this ad
What if Rodgers isn't moved?
But if the Packers do not trade him, the Jets can make a similar move to the 49ers, who moved up from No. 12 to No. 3 in 2021 to choose Trey Lance.
But that's just one example of how a Rodgers deal, whether it happens or not, may cause a ripple effect that brings in unlikely teams to compete for the No. 1 choice.
ADVERTISEMENT
Article continues below this ad
Till then Poles will be expecting franchises who are hungry for quarterbacks to ring up the lines of Halas Hall.
Watch this story: Tom Brady Went to The Same High School As This Controversial MLB Hall of Famer Who Was Also A 14x All-Star