"Aaron Rodgers Should Feel Disgusted, Insulted" – ESPN Analyst Comments on Green Bay Packers' First Round Draft Pick
Published 04/25/2020, 8:06 AM EDT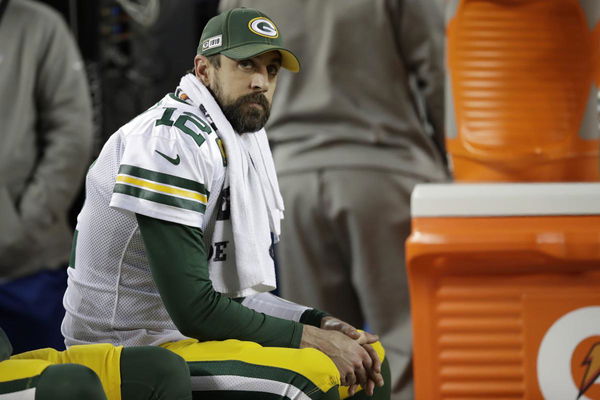 ---
---
One of the 2020 NFL Draft's shockers came late in round one when the Green Bay Packers drafted 21-year-old Jordan Love with the 26th pick in the first round. The move shocked analysts with Stephen A. Smith not holding back when asked for his thoughts on the draft and what it means for Aaron Rodgers on ESPN's First Take. 
ADVERTISEMENT
Article continues below this ad
Aaron Rodgers should feel insulted- Stephen A. Smith
He said, "He should feel disgusted. He should feel insulted. And as far as I'm concerned, if I was Aaron Rodgers, I'd ask to be traded. To hell with all of them. Kick rocks. Have a nice life. I'll move on without you. That's how I feel Aaron Rodgers should feel at this particular moment in time."
ADVERTISEMENT
Article continues below this ad
"Let me be very, very clear about where I stand. This is no knock against Jordan Love; I want to make sure I'm clear about that, Adam. It's no mark against Jordan Love, whatsoever. He may have the potential. Matt LaFleur may have every right to feel as exuberant about him as he may feel. But there comes a point in time where you gotta listen and really dissect the words of certain people."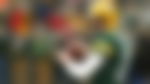 ADVERTISEMENT
Article continues below this ad
Rodgers is 36 years old. Last month he said, "no matter who they bring in, they're not going to be able to beat me out anytime soon."
At the time, he must not have been expecting a top round quarterback pick given the team's pressing needs. The Green Bay Packers had to build on a team that played the NFC Championship game last season. As per an SB Nation report, they needed a wide receiver, a linebacker, offensive lineman and a tight end. 
The Packers picked the quarterback with some serious thought though. It was the first time since Rodgers in 2005 that they drafted an offensive player in the first round. Some argue that it will be a passing of the torch with Love ready to slot in as soon as Rodgers calls it a day or leaves Green Bay. 
ADVERTISEMENT
Article continues below this ad
Are the Green Bay Packers right in prioritising for the future? Or have the missed a step in not using their only first round pick to sort an urgent need?
"They think they are better off Tom Brady"- Former NFL Coach signals at Patriots future