Aaron Rodgers Snubs Fiancé Shailene Woodley in NFL MVP Speech; Are the Couple Still Together?
Published 02/11/2022, 2:11 PM EST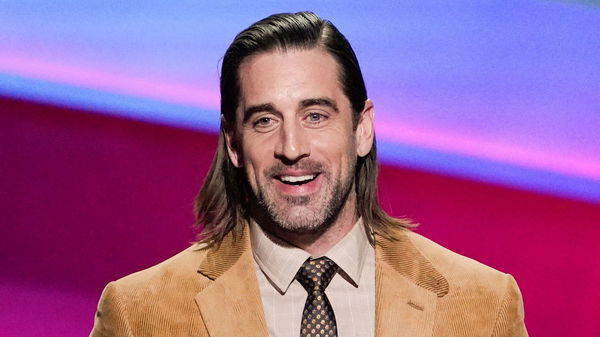 Aaron Rodgers won his fourth MVP award at the NFL Honors on Thursday evening. As a result, Rodgers only trails Peyton Manning who has won the honor five times. Nonetheless, the speech he delivered was one of the main highlights of the evening.
The MVP award for the 2021 NFL season went to Aaron Rodgers. He received the greatest number of votes 39, followed by Brady 10 and Cooper Kupp with the remaining one vote. However, the speech he delivered was exceedingly good. In his speech, Rodgers thanked Manning for inspiring him, he thanked the Packers' front office, his teammates, and his friends.
ADVERTISEMENT
Article continues below this ad
In the end, he dedicated his award to Ted Thompson and Maura Mandt, who passed away in the last couple of years. However, he forgot to thank the most important person in his life, his fiancé Shailene Woodley.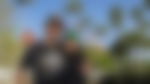 According to ELLE, "They have a different, non-traditional relationship. Shailene and Aaron are still together. It's not odd they don't post about each other on their birthdays in that sense, and are very private about things." While that may be the case. Nevertheless, keeping things private and not mentioning your fiancé after winning one of the most prestigious awards is quite different.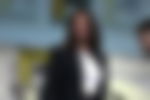 Although they are still together, the couple has kept their relationship private. Consequently, there are rumors of their separation; however, multiple sources have confirmed that the couple is still engaged.
The non-traditional relationship of Aaron Rodgers and Shailene Woodley
ADVERTISEMENT
Article continues below this ad
As per US Weekly, the news of Rodgers and Woodley's relationship broke in July 2020. However, in September 2020, Rodgers confirmed that the two of them were dating. As a result, the two were often spotted together. And finally, in February 2021, the couple announced their engagement.
Rodgers confirmed the news at last year's NFL Honors. During the speech, he thanked a bunch of people before mentioning "my fiancée." Furthermore, Shailene Woodley was also pretty open about her relationship with Rodgers. In fact, she confirmed it on Jimmy Fallon's Tonight Show.
ADVERTISEMENT
Article continues below this ad
Do you think the four-time MVP would certainly have something in mind that he decided not to mention his fiance? What do you think can be the reason? Is that because of the non-traditional dynamics in their relationship? Or something else? Let us know your opinion in the comments below.
Watch This Story: GET TO KNOW AARON RODGERS FIANCÉ, SHAILENE WOODLEY