Aaron Rodgers Takes Pride in Encouraging Other Players to Be "Unapologetically Themselves" With His Candid Interviews at the Pat McAfee Show
Published 08/05/2022, 3:51 PM EDT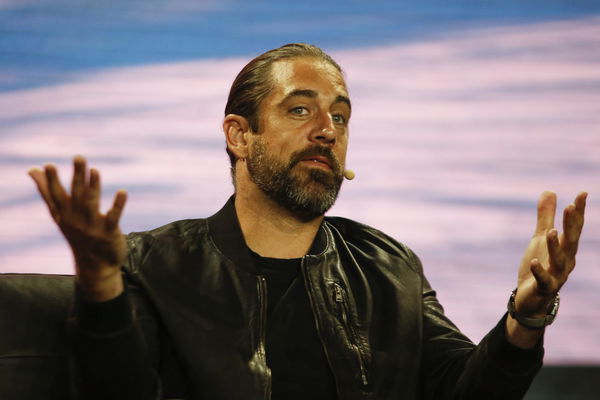 Green Bay Packers quarterback Aaron Rodgers has often appeared on talk shows or podcasts. Moreover, he is frequently seen on the Pat McAfee show, where one can see the real him. Not many players are capable of showing their true side in front of the camera. However, Aaron Rodgers isn't one of them, and he is proud of it.
He is one of the best players to ever play the game. Despite that, he doesn't care what people assume about him. Recently, during his appearance on a podcast, Rodgers urged other players to be themselves.
ADVERTISEMENT
Article continues below this ad
Rodgers said, "If I can do anything today and through go on the Pat McAfee Show and some of the interviews I've done last couple years is to continue to give out a permission slip for people to be unapologetically themselves and it's not the norm I would say all the time in professional sports."
Aaron Rodgers says psychedelic drug use lead to his best season ever.

"I really feel like that experience paved the way for me to have the best season of my career." pic.twitter.com/0j41vnj7Ba

— Daily Loud (@DailyLoud) August 4, 2022
He added, "There's uh ideas out there about just shut up and dribble or shut up and stay on the field or just kind of keep your opinions to yourself just talk to me about football entertain me and that's all I want but there's also narratives out there for all of us that that can run sometimes and it's nice to be able to take back some of the narrative and let people kind of see beyond the veil into who I am what I'm about…"
Aaron Rodgers is always quite vocal about his views. It seems he doesn't let the world get to his head. Could this be the reason for Rodgers' prolonged success? It very well could be.
Other players idolize Aaron Rodgers
Not many players can take such severe criticisms that Aaron Rodgers has faced throughout his career. His lack of playoff success has resulted in a lot of criticism, which the QB seemed to have endured with a strong mindset.
ADVERTISEMENT
Article continues below this ad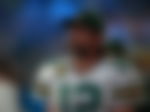 Moreover, he is quite different from others. Rodgers inspires other players around the league. The way the Packers' QB has been able to perform at the top level despite all these barricades is quite remarkable.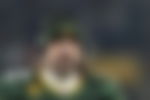 Rodgers also urged players to be the real version of themselves. That will help the outside world to see what really goes through the mind of a professional athlete.
ADVERTISEMENT
Article continues below this ad
Watch This Story: NFL Wants To Punish Deshaun Watson With Such Severity That Cleveland Browns Will Be The One's Who Will Suffer The Most