Aaron Rodgers Taking Things at His Own Pace To Maintain Mental Health Through a Challenging Offseason
Published 07/06/2021, 7:45 AM EDT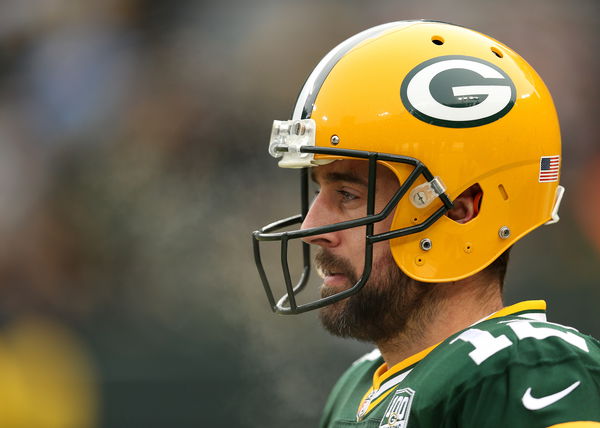 ---
---
The 2021 NFL season is still far away. But the speculation regarding Aaron Rodgers and his future at Green Bay continues to dominate headlines.
ADVERTISEMENT
Article continues below this ad
With reports of the QB wanting out first emerging on draft day, speculation of his exit has continued non-stop. And his actions seem to back the reports as well. 
Failing to turn up for OTAs and minicamp, the quarterback is now clearly holding out. But despite everything, Rodgers is yet to openly state his desire to leave the franchise.   
ADVERTISEMENT
Article continues below this ad
Keeping his cards close to his chest, the QB has maintained a sense of mystery regarding the entire scenario. Not turning up for practice, vacationing in Hawaii, little is known about Aaron Rodgers' whereabouts. 
But speaking to the media before a charity gold game where he'll be taking on fellow NFL quarterback Tom Brady, Rodgers provided some insight as to how he has been spending his offseason.  
Aaron Rodgers focusing on his mental health
Rodgers has been relatively reserved ever since the news first broke of his intention to leave. But now shedding some light as to what he's been up to, the QB displayed a side fans perhaps weren't aware of before.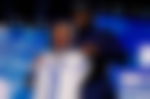 "I've focused on in the offseason about how to take care of myself, the total package," Rodgers said as per AP. "Not just my physical self with workouts but my spiritual self with my own mindful practices, my mental health as well."
Taking time out to focus on himself, the QB said he's thankful for the time he's had this offseason.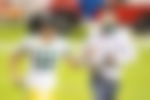 "That's what I've been doing this offseason. That's why I've taken the time I've taken and done the things or not done the things that I've done. And I'm very thankful for that time."
ADVERTISEMENT
Article continues below this ad
Having no regrets over not turning up to Packers' mandatory training camp, Rodgers said focusing on his mental health was a decision that should help him in the long run.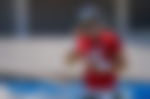 ADVERTISEMENT
Article continues below this ad
"I'm very thankful for the opportunity to work on my mental health… I've just been really trying to think about what puts me in the best frame of mind," he added.