Aaron Rodgers Will Not Compete For NFL MVP With Patrick Mahomes, Joe Burrow Or Justin Herbert But Packers Will Continue Fight For Top Spot, Says Analyst
Published 07/11/2022, 1:00 PM EDT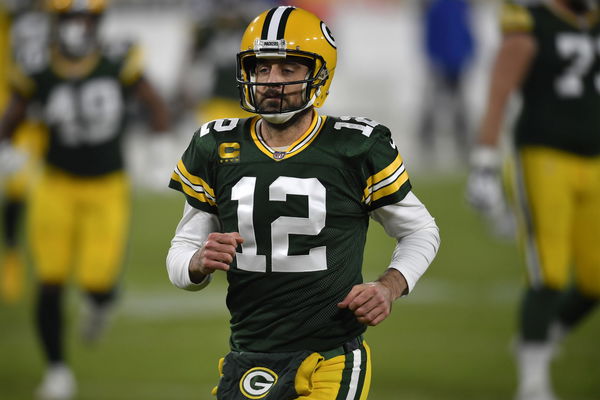 Aaron Rodgers has been a true superstar in the NFL. The Green Bay Packers QB has laid out his dominance in the league. From a statistical prospect, the athlete has stood over every other quarterback in football. His capabilities had led him to back-to-back MVP, but does he stands a chance against the new-generation QBs?
Aaron Rodgers became an offseason star this year. His off-field activities got much more attention than his performance in football games. This year would be different for him. He does not have his star receiver alongside him this year. Instead, he will now have new faces on the roster. But filling in Davante Adams' shows would not be straightforward.
ADVERTISEMENT
Article continues below this ad
Football reporter Mike Tannenbaum gives out his thoughts in the 'This Just In with Max Kellerman' talk program. Host Kellerman questions if they should trust Rodgers on his opinion. Tannenbaum believes he is someone we can trust. Yet, he has narrowed him to becoming the back-to-back MVP.
Further, in the show, Reporter Max explains, "I love what they actually did on defense. I think they're going to be a meaningful competitor in the NFC, but I don't see Rodgers competing with the likes of Joe Burrow, Justin Herbert, and Patrick Mahomes when we're talking about the MVP."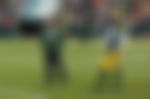 The odds of Rodgers being a back-to-back MVP has an exotic touch. But this year, he goes against a league filled with youngbloods. Patrick Mahomes and Joe Burrow would begin with a fighting spirit. Even Tom Brady is back for another campaign. If it is his ultimate moment, He would love to make an MVP run. A-Rod would have serious competition as the campaign kicks off.
ADVERTISEMENT
Article continues below this ad
Will Aaron Rodgers be able to clinch the NFC?
The odds for Aaron Rodgers to bag the NFC title may look like a no-brainer. But It is not a solo effort to make a playoff run. If the offseason trades and Draft gains are noted, the franchise has some fresh faces, unlike what they had or the past few years. The most concerning would be the lack of Davante Adams, who took off to Las Vegas in a trade this year.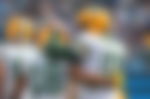 ADVERTISEMENT
Article continues below this ad
Rodgers is positive about the receivers' force. The odds for Alan Lazard, Randall Cobb, and Sammy Watkins are promising too. Even the second-round pick WR Christian Watson has a lot of potential. But Rodgers' on-field chemistry with Adams is something Wisconsin fans would like to see, as well as if the receivers can grab the lays.
Watch This Story:38-year-old Aaron Rodgers Gets Inked And NFL World Can't Hold Back
Edited By: Gurjyot Singh Dadial