Aaron Rodgers Won't Even Take the Safest Thrower Tag Home if Tom Brady Overtakes His Slowly Diminishing INT Record
Published 11/11/2022, 2:48 AM EST

Follow Us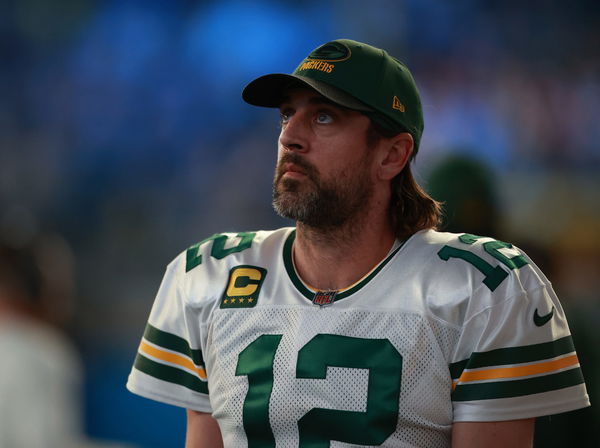 Aaron Rodgers is having a season to forget. The Green Bay quarterback is struggling with his offense and is going into the history books for all the wrong reasons. Despite his poor form of late, Rodgers has a lot of outstanding records too. And Tom Brady is on a mission to break them all.
Aaron Rodgers recently passed a career high 3 interceptions against their division rivals, Detroit Lions. Tom Brady is also having a season to forget. However, Brady's accurate passing is hard to intercept for defenses and A-Rod's MVP year stats might be in danger.
ADVERTISEMENT
Article continues below this ad
Brady is very close to breaking an elite Aaron Rodgers stat
In his 2018 MVP season, Aaron Rodgers passed with ultimate accuracy. The Green Bay Packers main man set a record for 402  consecutive passes without an interception. A-Rod did that by surpassing Tom Brady's 358 during his New England days from the 2010-2011 NFL seasons. Well, it's now Brady's turn to return the favor and snatch the number one spot again.
Tom Brady currently has 373 consecutive passes without an interception and can take the lead on Monday when Tampa Bay Buccaneers face Seattle. Brady's offense is struggling with receiving and running the ball, but Brady seems to be doing his part this season. Brady has only 1 interception after Week 9 on 2547 yards and 398 total throws, putting him at an incredible 0.25 percent interception rate. Aaron Rodgers' 2018 record of 0.34 percent season interception rate is also in danger.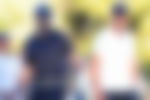 Compared to Brady's 2022 numbers, Aaron Rodgers has thrown 317 times for 7 interceptions this NFL season. During the 15-9 loss to the worst rated defense in the league, the Detroit Lions, A-Rod had a career-high 3 interceptions game. Wide receivers, Davante Adams and Marquez Valdes-Scantling, leaving in the off-season have been the biggest blow to the Packers and Rodgers.
ADVERTISEMENT
Article continues below this ad
Can A-Rod take the number one spot again ?
Without a definite first choice wide receiver like Davante or Greg Jennings, Aaron Rodgers' throwing talent seems to be falling short. The Packers have lost five games in a row this season and are currently 3-6  in the second place of the NFC North Division. The 2011 Super Bowl MVP has spoken about his lack of offensive choices, which worsened after the Packers didn't make any signings on the trade deadline. 
ADVERTISEMENT
Article continues below this ad
WATCH STORY: "That's only Alex Rodriguez not Aaron Rodgers" – Danica Patrick snubbed her then boyfriend Aaron Rodgers in a battle of monikers
It's not unusual for Tom Brady to break records. TB12 made history with his 100,000 passing yards in the 16-13 win over the LA Rams last Sunday. But unfortunately for the Buccaneers, injuries and fumbles have them struggling at the moment. Can Brady break A-Rod's 2018 numbers against Geno Smith and the Seahawks? For A-Rod, will face the stern test of the 6-2 Dallas Cowboys. Can the Packers get back to their winning ways?