'About to Be a Backup Again': Jordan Love Switches Levels While Reacting to Aaron Rodgers' Multi-Million Dollar Contract Extension
Published 05/25/2022, 10:37 AM EDT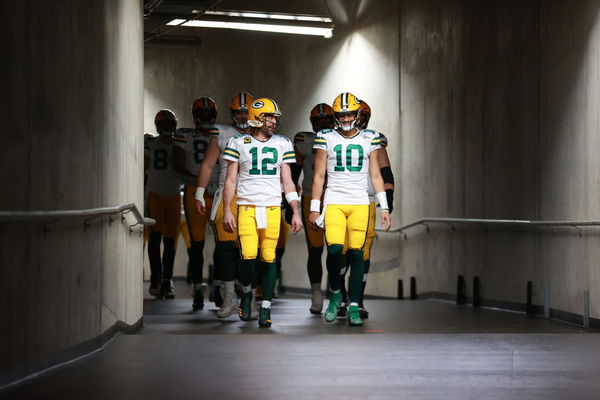 Aaron Rodgers' future with the Green Bay Packers was uncertain following their exit in the playoffs last season. There were consistent rumors about him joining another team. Moreover, some people even believed that he was going to retire.
However, as Rodgers signed a new deal with the Packers, none of them became true. He is likely to stay with the team from Wisconsin for the rest of his career. As a result, his backup Jordan Love's future became uncertain.
ADVERTISEMENT
Article continues below this ad
There is very little chance that Jordan Love will get an opportunity in Green Bay until Rodgers is there. Love has played some snaps for the Packers, and he hasn't shown much so far. There were rumors about the franchise looking to trade him, but there's no progress on that front yet.
Jordan Love, surprisingly, was happy after Rodgers had signed the new deal with the Packers in the offseason. He said, "I was super happy for Aaron, Obviously, the dude deserves it with what he's done the last two years. but personally for me, it just means that I'm about to be a backup again — for this year. And that's all I can control right now. I was happy for Aaron, but at the same time it's like, 'ah.' You know?"
Aaron Rodgers gets ready for life without Davante Adams
ADVERTISEMENT
Article continues below this ad
The Green Bay Packers will not be the same in the upcoming season. They have lost an important piece of their franchise. It's their former WR1 Davante Adams. He was traded to the Las Vegas Raiders during the offseason. There had been issues around the contract negotiations between the player and franchise, and ultimately Davante left.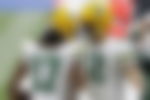 This came as a surprise to Aaron Rodgers. Both of them had a tremendous partnership on the field. Davante was the go-to option for Rodgers. His absence will change a lot for the Packers' offense. Green Bay might look to sign other WRs as well, who are still on the market.
ADVERTISEMENT
Article continues below this ad
They also drafted Christian Watson in the NFL Draft 2022, and he looks like a promising addition for the Packers. Aaron Rodgers will need to figure it out quickly on who will be his WR1 next season, as the Packers will again look to make a run towards the Super Bowl.
Watch This Story: Colin Kaepernick's Super Bowl Rival, Bengals Legend & Browns Best Ever Amongst The 5 Most Underrated NFL Quarterbacks Of All time