Absent for 6 Years, Colin Kaepernick Still Bizarrely Holds This NFL Record Over Super Athletes Like Michael Vick
Published 07/04/2022, 11:30 AM EDT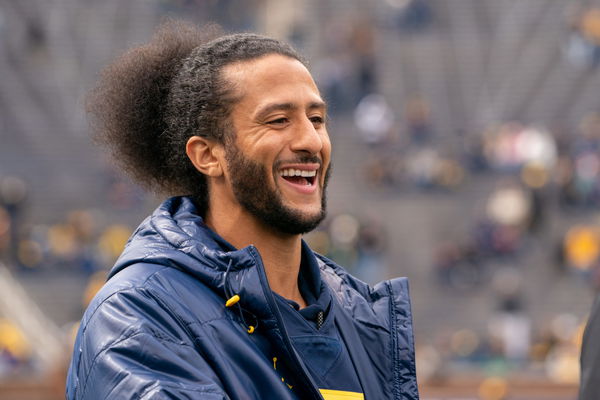 Colin Kaepernick has not played in the NFL for the last seven years. In the meantime, many exceptional quarterbacks have made a significant mark in the league. However, one record by Kaepernick is yet to be broken by any QB. In 2013, while playing for the 49ers, the QB rushed 181 yards against the Green Bay Packers.
To date, this 9-year-old record remains unmatched, let alone broken. In this attempt, Colin also scored two touchdowns. NFL veteran, Michael Vick, popularised the trend of rushing yards. Before Kaepernick, Vick held the record for most rushing yards in the game. He rushed 173 and 166 yards in 2002 and 2006, playing for the Atlanta Falcons.
ADVERTISEMENT
Article continues below this ad
Rushing yards were not popular before the 2000s in the NFL. But Michael Vick made it look cool after he garnered a lot of success based on the game. In addition, Kaepernick's adaption of the technique made him boisterous on the field. As a result, he still holds the record even though he has not played any games after his protest in 2016.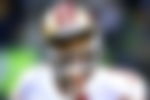 Further, Kaepernick's record might be in jeopardy. A few QBs are trying to take their game to the next level. Therefore, it is just a matter of time before someone experienced and young breaks this long-standing record.
Which QB has the potential to break the rushing yards record by Colin Kaepernick?
In 2019, Lamar Jackson came slightly close to reaching the record set by Kap. The Ravens' shot caller rushed 152 yards against the Cincinnati Bengals. Moreover, he is a promising starting quarterback, who is making a name for himself. Sooner or later, he will break the record set by the former 49ers' QB. Also, Josh Allen of the Buffalo Bills is marking his name on the map.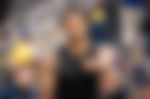 ADVERTISEMENT
Article continues below this ad
The Bills' QB rushed 135 yards in 2018 against the Miami Dolphins. Even Kyler Murray showcases the potential of breaking the record as he recorded 106 rushing yards in 2020. The Super Bowl-winning QB Russell Wilson has a shot at breaking the record. In 2014 as well, he rushed 122 yards against the Redskins.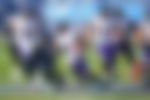 As the 2022 season approaches, the young QBs are gearing themselves up for a Super Bowl win. But one question remains, can any one of them break Kaepernick's record? It is only a matter of time until we find out if any of the above can truly break the 181-yards record in a game.
ADVERTISEMENT
Article continues below this ad
Watch This Story: Even Tom Brady had praises for Colin Kaepernick when the former San Fran QB signed a mega-deal with Nike