Adam Schefter Gives Update on Aaron Rodgers Wanting To Leave Green Bay Packers
Published 05/01/2021, 7:51 AM EDT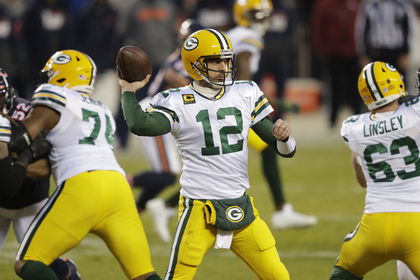 ---
---
Aaron Rodgers nearly stole all the headlines ahead of the draft. Yesterday, before the draft, Adam Schefter reported that Aaron Rodgers told the Green Bay Packers he wanted to leave. While the news itself wasn't shocking, the fact that the relationship has deteriorated to this level is big news. Rodgers doesn't want to return to the franchise, and we have no idea what that means for his future.
ADVERTISEMENT
Article continues below this ad
However, Adam Schefter went on to ESPN to give us a further update on the Aaron Rodgers – Green Bay Packers situation. He noted that Packers GM Brian Gutekunst was trying to downplay the situation, but showed how long the issue has gone on. The Packers have a major problem because Aaron Rodgers doesn't want to stay. However, they do not want to let Rodgers go from the Packers or trade him.
ADVERTISEMENT
Article continues below this ad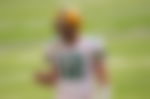 "Well, just listen to what Brian Gutekunst said there. There were a couple of little hints there. 'We've been working through this for some time'…He also said it may take a while…The problem is still there. He can say they're not trading Rodgers, and they don't want to trade Aaron Rodgers. They don't have any plans to trade Rodgers, and they haven't gotten a lot of interest from other teams about trading Rodgers. They have a major issue on their hand that they don't know how to solve."
Aaron Rodgers frustrated in Green Bay
Schefter added that the Packers and Rodgers have been trying to resolve their differences for some time. But they haven't been able to come to any agreement. Rodgers is a determined individual, and may not want to listen anymore. Schefter himself doesn't think that the Green Bay Packers will be able to convince Rodgers to stay.
ADVERTISEMENT
Article continues below this ad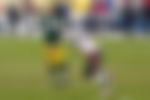 "They've been working on for some time and may take quite a while. We don't know what's going to happen in quite a while with Rodgers. And we don't know how his feelings will or worn change. We know that Rodgers is a pretty determined individual, he likes to play with a chip on his shoulder. I don't think that Rodgers is just going to get past this that quickly and move on. And the Packers know they have an issue that isn't going away."
ADVERTISEMENT
Article continues below this ad
Will Aaron Rodgers leave the Green Bay Packers? It seems as though this may be the final straw for Rodgers. And he no longer wants to move past the issues with the Packers.