AFC North Leaders Cincinnati Bengals 'Unsatisfied' Claims QB Joe Burrow After Ravens Trashing
Published 10/28/2021, 11:35 AM EDT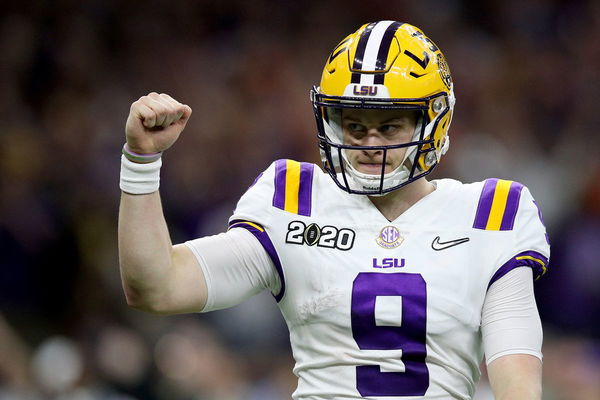 ---
---
In the AFC North matchup earlier this week between the Baltimore Ravens and Cincinnati Bengals, the Bengals shocked everyone by obliterating the Ravens 41-17. Before the match, the Ravens were the clear favorites thanks to their history and their form. But Joe Burrow and his men had different plans.
ADVERTISEMENT
Article continues below this ad
Burrow along with Ja'Marr Chase were too hot to handle for the Baltimore defense. Despite a stellar performance, the Cincinnati quarterback believes that the Bengals have a lot to improve, and the sky is the limit for them.
ADVERTISEMENT
Article continues below this ad
Joe Burrow believes the Bengals haven't played their "best game" yet
A common trait found amongst all winners is their ability to look for improvement constantly. Joe Burrow spoke to the press after the match and iterated the same. According to the Bengals quarterback, the team has a lot to improve.
"We still haven't played our best game. We're 5-2, we're in a great spot, but we're not satisfied," Burrow told reporters Wednesday. "We're gonna keep going, keep coming to work every single day to get better. The sky's the limit for us," he added.
"We've got bigger aspirations" – Burrow outlines Bengals' aim for this season
ADVERTISEMENT
Article continues below this ad
Joe highlighted the importance of staying focused, as it is easy to get complacent in success. He acknowledged that each day is a battle and they have to fight those battles step by step. As they would get better, so would others. Hence it's important to stay focused, he said. "I think we have to do a good job of staying focused, not getting complacent. We're in a place that we haven't been in a while but we're not satisfied with where we are," Burrow said.
"We've got to go out to practice every day, keep getting better because other teams are going to keep getting better as well. We've got bigger aspirations, as I said, than 5-2. So we've got to keep getting better every day, go out to practice, get through our reps, come back in, watch the film — just keep grinding," the quarterback concluded.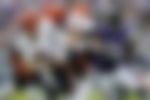 One thing is for sure, Joe Burrow and the Bengals this season have an elite mentality. If they continue this way, very few teams can stop them!
ADVERTISEMENT
Article continues below this ad