After 14 Long Years In NFL, Matt Ryan is Set to Achieve this Humiliating Professional Milestone
Published 05/30/2022, 9:30 AM EDT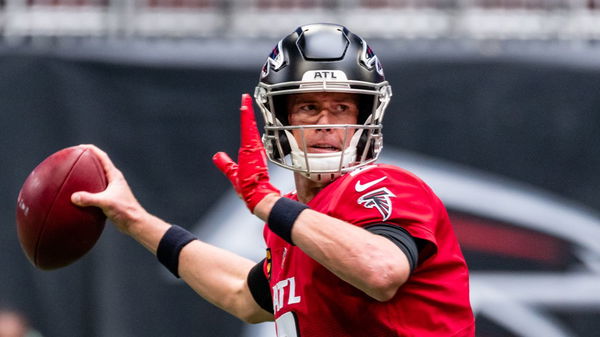 Indianapolis Colts quarterback, Matt Ryan, is set to make a record that he might not want. Matt has spent 14 years playing in the NFL and is about to make the most uncommon record in NFL history. There are 32 teams in the NFL, out of which Matt Ryan has lost to 29 teams.
ADVERTISEMENT
Article continues below this ad
Out of the 32 teams, Ryan hasn't lost to 3 teams – The Falcons, The Raiders, and The Jaguars. This season, Colts will play two games with the Jaguars and face the Raiders once. If by any chance, the Colts lose the two matches with the Raiders and the Jaguars, then Ryan will become the first player to lose from 31 NFL teams.
ADVERTISEMENT
Article continues below this ad
Until now, no player has lost to 31 or 32 teams. 7 players have lost to 30 teams – Drew Bledsoe, Drew Brees, Brett Favre, Matt Hasselbeck, Jon Kitna, Carson Palmer, and Alex Smith. But, all those players have retired, and only two active player remains. Matt Ryan and Derek Carr are the only two active players who have lost to 29 teams.
Former Falcon quarterback Matt Ryan is to play his first season with the Colts
Now, in the race of who will break the record first, there are more chances of Matt Ryan as he will be playing two of those teams. If we talk about Derek Carr, he can maximum go to 30 this season. Derek will be facing the Saints, which is one of the teams he has never lost to.
ADVERTISEMENT
Article continues below this ad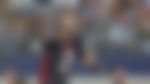 Matt has played his 14 seasons with the Falcons, so he goes undefeated here. The falcons traded Ryan this season to the Colts, and he will be making his 15th appearance in the NFL. Colts won't be facing the Falcons, so the record of losing to 32 teams is impossible for Ryan this season. Additionally, the names of the four quarterbacks who have made the record in the NFL history to win against all the 32 teams are- Drew Brees, Brett Favre, Peyton Manning, and Tom Brady.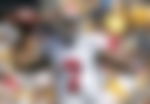 ADVERTISEMENT
Article continues below this ad
Making this unusual record is not easy. In fact, it is more difficult than recording a win from all the 32 teams. Quarterbacks who don't win games are most of the time benched, and they don't last long in the game. But Matt Ryan has been playing for a long time now. Will he cross that humiliating professional milestone?
Watch This Story- NFL Legend Drew Brees Sends Fans Crazy After Claiming He's Open To Return to Play Football