After Doing Countless Live Concerts, Legendary Artist Jennifer Lopez Couldn't Handle the "Stress" of the Super Bowl Halftime Show
Published 12/01/2022, 5:07 PM EST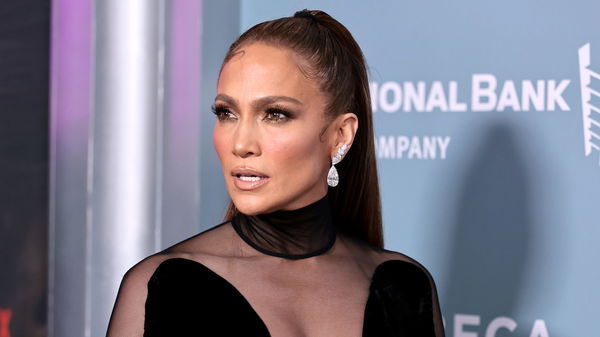 Jennifer Lopez Affleck has some experience in handling the attention of fans and media. The actor, singer, and dancer have worked all across the world. Promoting her movies, and her music, and entertaining the masses, J.Lo has done it all. Or so she thought. Until she signed on to perform at the Super Bowl LIV Halftime Show.
In a recent interview with Apple Music's Zane Lowe, Jennifer Lopez spoke about the milestone achievement for her Latino community. And the Super Bowl halftime show even added Shakira, another Latina superstar, with J.Lo. This made it extra special for the community and Latin culture. However, it all came at a price of extreme stress for Lopez.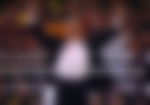 Viewers and fans had seen a different side of the story in the Super Bowl LIV 'Halftime' documentary. However, Jennifer Lopez opened up on the pressure of the center stage spotlight at the "greatest show on earth."
Even though J.Lo was sharing the stage with another Latina mother Shakira, Lopez admitted how the Super Bowl can even make the best want to quit. And not in a negative way. As J.Lo put it, "it is the most watched, the shortest amount entertainment show on Earth. You've got to jump in."
Jennifer Lopez also featured in the 'Halftime' documentary of the Super Bowl
The Super Bowl LIV was held at the Hard Rock Stadium in Miami Greens, Florida, between the two best football teams in the 2019 season. MVP Patrick Mahomes and the Kansas City Chiefs beat the San Francisco 49ers 31-20 in dramatic fashion. However, even when the football was paused at halftime, Jennifer Lopez and Shakira kept the crowd buzzed and entertained. And it was quite a task.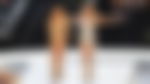 "It's hard. It's a lot of stress. Any artist who does it feels it," the wife of Hollywood actor Ben Affleck said. Lopez talked about how the Super Bowl came at a pivotal time in her life: "half time of what I feel my life is," she said.
According to the documentary, there was tension regarding the slot durations. Jennifer Lopez felt she deserved more than 6 minutes since previous performers like Lady Gaga got a 13-14 minute performance slot.
However, the mother of two put her heart and soul into her performance. Jennifer Lopez and Shakira made it a historic day of significance for the Latin community. Since Jay-Z's Roc Nation has taken over the Super Bowl halftime show now, we can expect the entertainment to shine for the next decade.
WATCH THIS STORY: Bit ridiculous and beyond amazing Serena Williams great desire was to replicate a 50-year-old Jennifer Lopez's unmatchable grace
Edited By: Deepika Bhaduri