After Facing Severe Backlash, Tom Brady Takes Back His "Poor Choice Of Words"
Published 10/21/2022, 10:18 AM EDT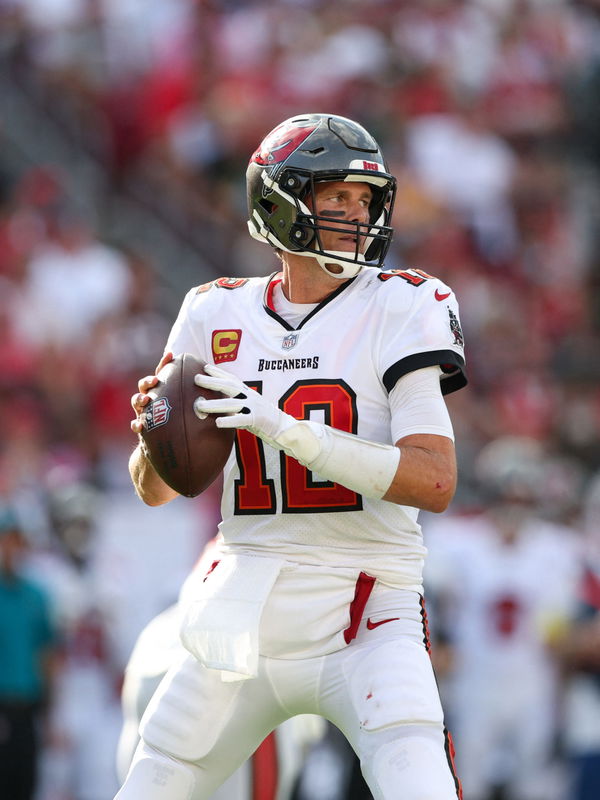 After choosing to compare a football season to military deployment, NFL star quarterback Tom Brady faced a severe backlash from the fans, who did not appreciate what he said. However, after looking back at the incident and understanding the meaning of his words, the 45-year-old player has apologized for his "poor choice of words."
In the recent edition of his podcast, Let's Go with Jim Gray and Larry Fitzgerald, Brady was talking to NBA star Kevin Durant. While speaking about work-life balance, the quarterback chose to compare an NFL season to military deployment. Consequentially to his use of this parallel, fans found the pill a little hard to swallow. After realizing the depth of his mistake, TB12 issued an apology in his press meet-up.
ADVERTISEMENT
Article continues below this ad
While he acknowledged the statement, he further expressed his regrets about the matter. "I made a statement about playing football and the military. It was a very poor choice of words. I just wanna express that any sentiments out there that people may have taken in a certain way. So I apologize," said Brady.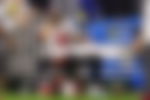 When Kevin Durant and Brady opened up on preparing for a season and missing out on personal life, the quarterback compared his entering the season with a laser focus to military deployment. "I almost look at football season like you're going away on deployment," added Brady. "It's like, 'Man, here I go again. There's only one way to do it."
Tom Brady on his competitiveness taking over
Brady admitted that it is natural for a player to feel left out of many personal matters during a season. And hence the need for an athlete to want to spend more time away from the game. However, by his own admission- his competitive nature does not let him do that. So he always seems engrossed more in the search for winning ways and steps up his game throughout.
ADVERTISEMENT
Article continues below this ad
Tom Brady, after apology for comparing football to deployment, said: "I have a tremendous amount of gratitude for everyone who served. In the end, we play a game, and the military is defending our country. It's two very different things and I shouldn't have made the comparison."

— Greg Auman (@gregauman) October 20, 2022
Although the player is famous for his razor-sharp commitment to winning and improving his game, Brady cannot turn it off on a whim. And the 7 rings the quarterback has won- speak only volumes of his attention to detail.
ADVERTISEMENT
Article continues below this ad
However, with time marching on as it does, it is hard to say how many more hours will he spend in training or film study.
Watch This Story: Tom Brady could leave the Buccaneers and retire before the season ends amidst the marriage drama as per this NFL analyst.
Edited By: Deepika Bhaduri