After Previous Two WR Trades Left Tom Brady's Buccaneers With More to Give than Take, Tampa Bay Shows Interest in Making Moves for These Mid Season Signings
Published 10/23/2022, 9:00 AM EDT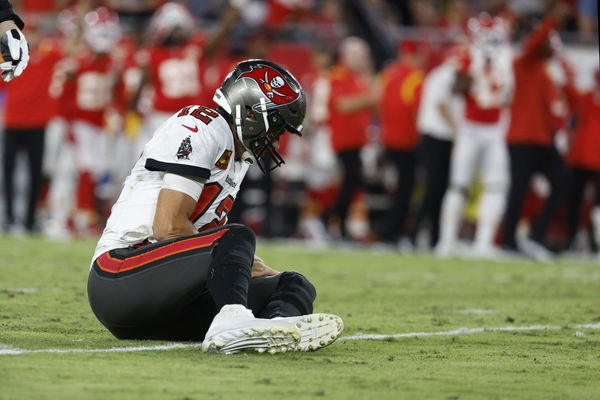 Tom Brady and the Tampa Bay Buccaneers are struggling. Their first 6 games have showcased not their offensive prowess, but rather a lack of cohesion. And they have also revealed to the entire world, the glaring problems with their team. So much so, that as the transfer deadline approaches, analysts are of the opinion that the only way the Bucs can save themselves is by ensuring they trade in some talented players.
And with a string of injuries plaguing their offense, it is only natural that they should gun for targets who could bolster their attacks. With center Ryan Jensen's return remaining unlikely for the foreseeable future, and with Leonard Fournette struggling in rush plays, the team needs to saddle up and go all in before time seals their fate this season.
ADVERTISEMENT
Article continues below this ad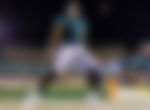 Apparently, the first choice for the Bucs should be to target a running back, who could provide some relief to Fournette. Los Angeles Rams' Cam Akers seems a good fit. Although this season for him is a bit slow, his performance from back in 2020 shows potential to build on. 'Heavy' analyst Jonathan Adams suggests the Bucs could get their hands on Akers, provided they give away wide receiver Scotty Miller in exchange.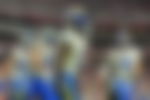 Another potential candidate in the same position is Cleveland Browns' D'Ernest Johnson. NFL.com's Eric Edholm suggests Johnson could be eyeing a move in this trade window. He has only started twice in his career, but his 0 fumbles in 190 career touches is a very promising performance.
Buccaneers hoping to build a stronger offensive line after the Pittsburgh debacle
Brady and the Bucs will definitely feel that the most needed position on the offensive line for them is the guard. Rookie Luke Goedeke hasn't been able to make an impact yet, and Shaq Mason's injury is concerning. As a result, the Bucs could potentially try to focus on this position, instead of running back. The most prominent candidate seems to be the Chicago Bears' Michael Schofield.
ADVERTISEMENT
Article continues below this ad
Schofield has only 2 starts this season, but his games with the Los Angeles Chargers are of note, with 81 total starts. Another potential player is Cincinnati Bengals' Jackson Carman, who recently dropped on the depth chart. Bengals' beat writer Jay Morrison notes that the Bengals might just take anything in exchange for Carman.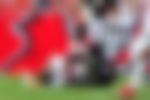 Minnesota Vikings' Oli Udoh might also come in clutch for Tampa if they decide to make such a move. The four-year veteran racked up 6,168 yards in 2021. But recently got passed on the depth chart by rookie Ed Ingram.
ADVERTISEMENT
Article continues below this ad
No matter which player the Bucs go after, it seems highly likely that, at minimum, they will have to part ways with Ke'Shawn Vaughn. That, and the Bucs might also have to throw in a few draft picks to sweeten the deal. With November 1 fast approaching, what will the team decide?
Watch This Story: Tom Brady could leave Buccaneers and retire before season end amid Gisele Bundchen drama as per analysts
Edited By: Gurjyot Singh Dadial