After Walking Out on the Green Bay Packers Midgame, Injured Aaron Rodgers Starts to Show Serious Signs of Old Age
Published 12/01/2022, 3:30 PM EST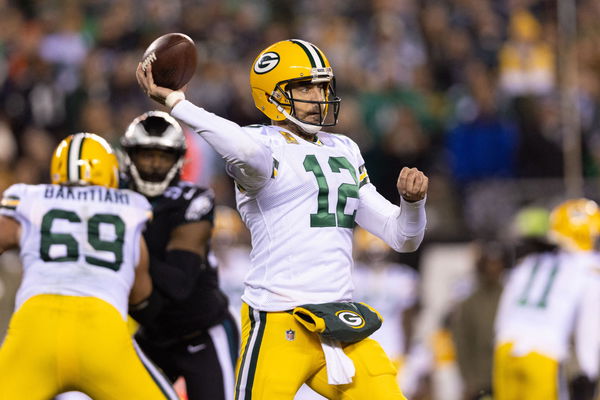 Aaron Rodgers played multiple games this season through a thumb injury. But he had to walk out of the Week 12 clash with the Philadelphia Eagles due to another injury. He had injured his oblique muscle. Finally, age seems to have caught up with the Green Bay Packers icon. But will he play on Sunday? HC Matt LaFleur faced that question from the press.
The Packers are considering switching QB for the rest of the season. But Rodgers has only one condition for it to happen.
Will Aaron Rodgers play on Sunday?
Aaron Rodgers could not finish the game against the Eagles due to an oblique muscle injury. After the game, he said that he had a little trouble breathing due to the injury. Add to that his thumb problem, and one would think that Rodgers' season is over. Well, not quite.
ADVERTISEMENT
Article continues below this ad
Packers HC Matt LaFleur said that the Packers icon is expected to feature in Week 13 clash with the Chicago Bears. The coach said that he missed practice on Wednesday, as he has done since injuring his thumb in the week five clash against the New York Giants.
When Rodgers went off the field against the Eagles, backup QB Jordan Love replaced him to finish off the game. In those final minutes, Love showed some promise by throwing a touchdown pass. Though the TD was inconsequential, it did make the case for Love to start against the Bears. Especially when Rodgers is showing serious signs of old age. Rodgers is okay with the Packers switching QB, but he has one condition for it.
Condition for switching QB
ADVERTISEMENT
Article continues below this ad
Aaron Rodgers is open to considering letting Jordan Love take his place for the rest of the season. But only if the Packers are eliminated from the playoff race. With the form they are in, that point seems to be coming very soon.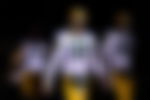 "Hopefully we don't have to have that conversation. But if that conversation comes up, I'll approach that with an open mind and without any bitterness or resentment. Obviously, like I said, I want to win out and we don't have to have those conversations. I understand if we don't, that's a possibility to have that conversation," Rodgers said.
ADVERTISEMENT
Article continues below this ad
The Packers have lost eight out of the 12 games they have played so far and are nearly out of the playoff conversation. All it might take to confirm it for them is one more defeat. They are third in the NFC North table but catching the Minnesota Vikings now will be no mean feat. Can they pull it off?
Watch This Story: Odell Beckham Jr. Turns 30 With a Banging Party Attended by Devin Booker, Lill Baby and Chris Brown