'Against Aaron Rodgers for Years' – Stephen A. Smith Blasts the Green Bay Packers for Their Treatment of Star QB
Published 05/02/2021, 9:41 AM EDT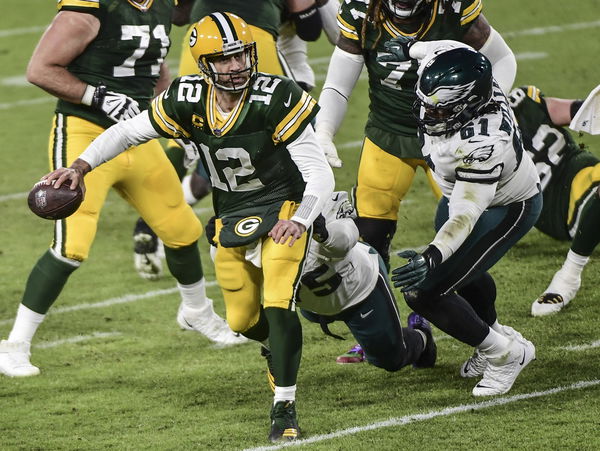 ---
---
With each passing day, the possibility of Aaron Rodgers leaving the Green Bay Packers seems to draw close towards becoming a reality. According to reports, the quarterback has stated that he does not wish to return to the franchise for the 2021 season. 
ADVERTISEMENT
Article continues below this ad
This though doesn't come as a shock to many. The franchise and the quarterback haven't been on the same page over the past few years. Drafting QB Jordan Love in 2020 to be his successor too might not have struck the right chord with Rodgers.
With the QB now looking to move on from the franchise, NFL analyst Stephen A. Smith blasted the franchise for being in the position they're in. 
ADVERTISEMENT
Article continues below this ad
Aaron Rodgers deserves some respect
Rodgers had a phenomenal 2020 season with the Packers. Winning the league MVP award, the quarterback showed that he has more than enough left in the tank. 
And Smith during a segment of First Take pointed out that not everyone can be an Aaron Rodgers. 
"It's like everybody wants things to be equal. No, it's not equal for everybody. Aaron Rodgers is not Jordan Love. Aaron Rodgers isn't just anybody on the Green Bay Packers. He's Aaron freaking Rodgers," said Smith.
Smith was further infuriated by the way the franchise had made moves which showed how much they valued their star QB.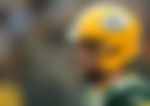 "It's almost like they (Packers management) have this insatiable appetite, to minimize and marginalize him in such a way that you reduce his cachet. God forbid, you stand back and recognize that this brother just ain't anybody."
"You don't go out on the field and act like he's just anybody. When it comes time to negotiate and you've got contract issues to deal with. He's not just anybody. You don't pay everybody what you pay him. You don't ask everybody to carry the load that he carries," added Smith. 
With the Packers not addressing their issues openly, Smith further said that the real crime is the franchise not accepting and looking to rectify its mistakes.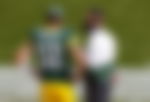 "There's something to be said about at the end of the day, being able to look him in the face and say, we know who the hell you are. And we have treated you accordingly," he said.
ADVERTISEMENT
Article continues below this ad
"They haven't done that. And that is the crime in all of this. They haven't done it while asking him to do so much of what he has done."
With the Green Bay Packers now caught in limbo, do you see the franchise being able to hold on to Aaron Rodgers for 2021?
ADVERTISEMENT
Article continues below this ad
READ MORE – 'Can't Fathom' – Packers Head Coach Matt Lafleur Can't Wrap His Head Around Aaron Rodgers Leaving Franchise