'Ain't No Way': Patrick Mahomes Left In Splits After Martin Brundle Makes Hilarious Blunder at Miami GP
Published 05/09/2022, 9:04 AM EDT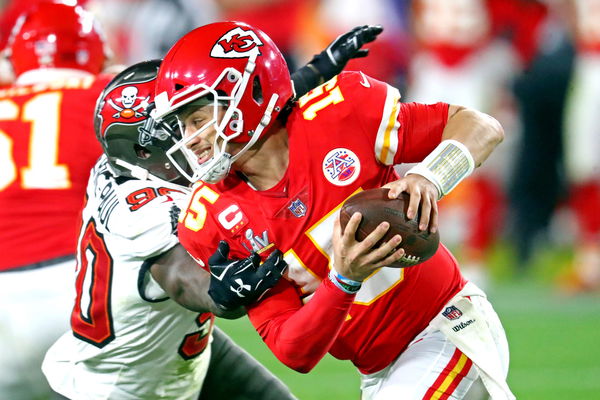 The Martin Brundle blunder rose to sensationalism in recent times, and it isn't for his legacy this time. The Sky Sports F1 broadcaster gained major notoriety during his grid walk before races. However, this time, was more of a hilarious mix-up of entities. He mistook an NBA draftee for one of the NFL's rising stars, Patrick Mahomes, which left the QB and the baller in absolute splits.
Celebs, yachts, and grandeur will overrun the Hard Rock Stadium in Miami. The premiere 2022 Miami Grand Prix will be F1's first event in the U.S. this week. Athletes LeBron James, Tom Brady, Michael Jordan, and David Beckham, are among the many luminaries who are expected to join the spectacle this year.
ADVERTISEMENT
Article continues below this ad
The former race car driver-turned-broadcaster was amid Sky Sports' reporting of the Miami Grand Prix. He was marking down the public for conversations on the racetrack circuit, as he does each year. Unfortunately, he had an instance of mistaken identity when stopping and chatting with the standout Duke basketball player; who he reportedly mistook for the Kansas City Chiefs ace quarterback, Patrick Mahomes.
Brundle realized he wasn't conversing with the Kansas City Chiefs' quarterback, Patrick Mahomes, in the middle of his discussion with Paolo. Furthermore, he addresses the Sky Sports broadcast, "It's not Patrick, that's why he ignored me."
The Blue Devils' Paolo Banchero said to have fun during the awkward encounter. He mentions on Twitter, with hysterical laughing emojis. "i'm jus vibing right now man."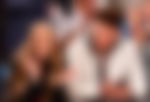 Patrick Mahomes joins Banchero in making fun of the situation just a few moments after his Twitter post. He had a hilarious reaction to his remark. He mentions, "Bro ain't no way,"
Banchero was a star quarterback in high school in Seattle before deciding to pursue a career in basketball. The notion that Banchero stands 6'10 and Mahomes is 6'3 would've been a red flag. If the hopper pursued pro-football instead, he would have a stature advantage in the NFL.
The Patrick Mahomes botch isn't Brendle's first blunder
ADVERTISEMENT
Article continues below this ad
We don't know if it's on purpose or not, but Brundle has got into the pattern of giving some of its most perplexing appearances. He attempted to interview rapper Megan Thee Stallion last year at the U. S. Grand Prix in Austin, Texas. However, it was clear that the F1 racer-turned-commentator wasn't utterly aware of who she was.
ADVERTISEMENT
Article continues below this ad
Before Megan's security staff interrupted the discussion, he requested her to rap a freestyle. Brundle seems to be snubbed by the main bouncer, who tries to extend his arm to impede him. MTS' crew warned the legendary F1 racer that he could not really speak to her in the way he wanted. It also brought fresh F1 guidelines, stating that any celebrities on the circuit are no longer expected to have escorts.